Late in 2013 a group of pilots, under the leadership of airshow veteran Larry Beamish, decided to create an aerobatics team. The original team, known as "Team RV SA", consisted of Ryan Beaton, Neil Murry, Rob Kennedy and Paul Quick.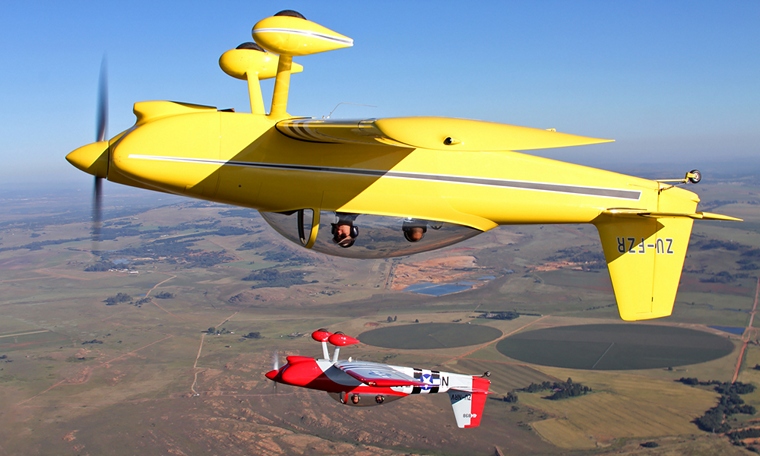 Team RV SA kicked off their airshow career in April 2014 at the SAA Zebula Airshow, and immediately were a big hit with the spectators, they followed up with appearances at Botswana International Airshow a month later and the first Zimbabwe Airshow in nineteen years.
The Team underwent a transformation in October 2014, with the addition of new members .Pierre Gouws yet another South African airshow legend, took over the leadership of the team from Larry. South African aerobatics Champion, Nigel Hopkins, joined the team in a Mentorship role and also assisted with the training of the fledgling team. All the members at this stage obtained aerobatics ratings from RAASA to insure that their participation at airshows go ahead unhindered.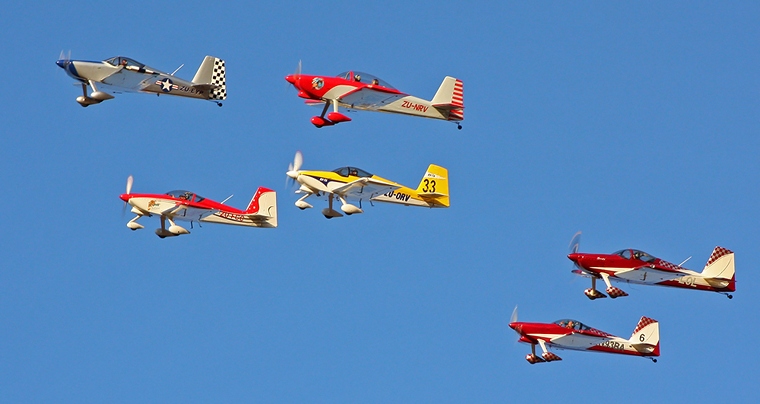 Dion Raath, Trevor Warner, Heyden Tunmer and Jason Beamish (alternate) joined the team and they started displaying a six and sometimes a seven ship formation. Team RV SA changed their name to the Raptor Formation and became a regular addition to the airshow circuit in South Africa. Attending Swartkops, Betlehem, Lowveld, Botswana , Zandspruit, Rand , Dundee and Mafikeng airshows in 2015. The Raptor "Tail Chase" or "Torra Torra" became a highly anticipated display at airshows with aircraft chasing the leader filling the sky with beautiful smoke trails.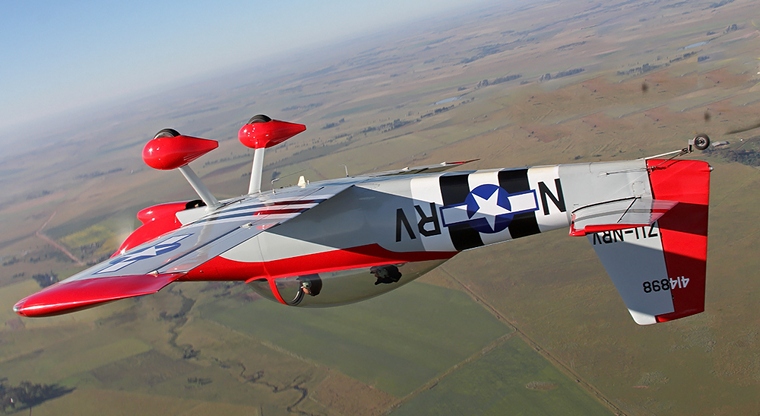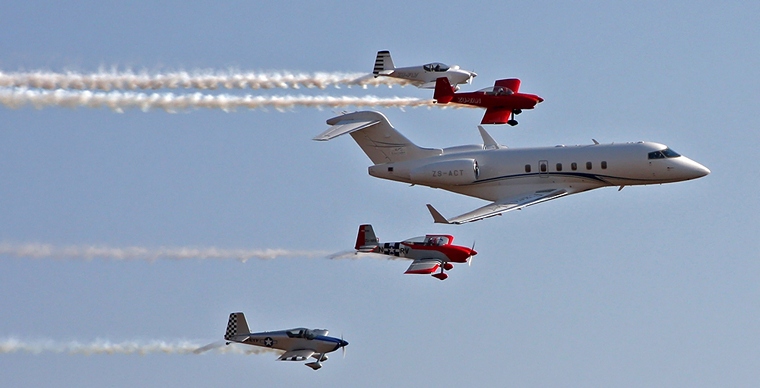 The Raptor formation is made up of pilots flying their own aircraft and all practising is done between their normal working times which makes it very challenging to get all the members together for practises, they are also based at airfields all over Gauteng adding to the difficulty. The team has adopted Kitty Hawk airfield in Pretoria as their home base and regularly get together early in the morning for practises.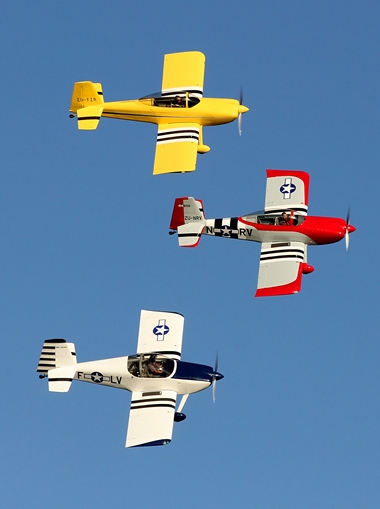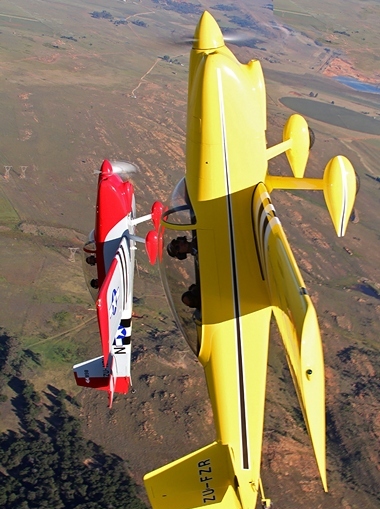 The Raptor Formation all use Vans RV 7 or RV8's, RV aircraft are the brainchild of American based Richard van Grunsven. After working on a homebuilt project called the Stits Playboy Richard decided to start a new project and The RV range of aircraft was born. The first model the RV 3 was a great success and many people wanting to build an aircraft that "Flew like Van's". Richard quit his job at a forklift company to follow his dreams in aviation and he founded Van's Aircraft Inc. in 1972 selling plans and a few parts for the RV 3. These he manufactured himself, working in a small shop behind his house in the small town of Reedville, Oregon. As business grew and Van's Aircraft began producing full aircraft kits and new designs, the company moved to larger quarters in North Plains, Oregon, a small town about 25 miles west of Portland. Van and his wife Diane built a home on a residential airpark just across the road from the factory. For many years, the RV prototypes and demonstration aircraft flew from the grass runway at the airpark.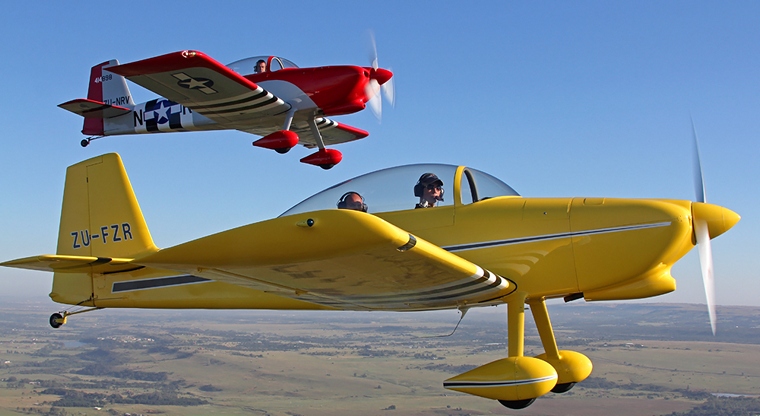 Eventually, after several expansions, Van's had exhausted the available opportunities in North Plains, so in 2000 the company moved to a new 60,000 square foot facility near the small town of Aurora, Oregon .Now based on the Aurora State airport (KUAO), the employee-owned company currently employs over 50 people.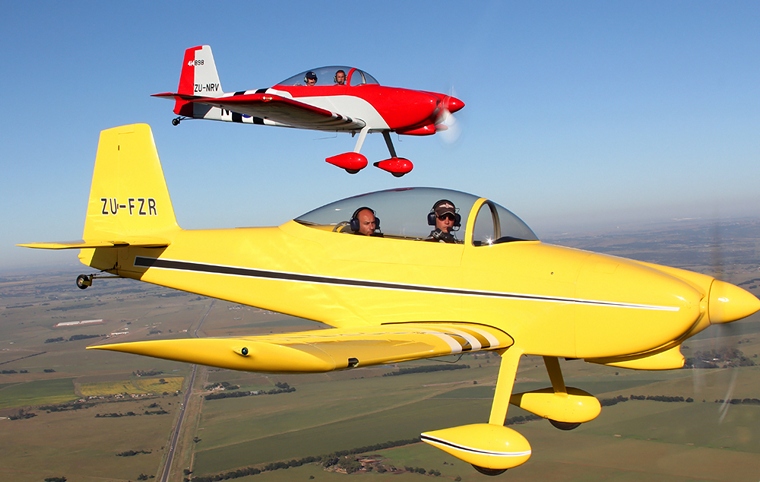 A typical RV7 and RV8 can hold two people, side by side in the RV8 and in tandem in the RV7, 50kg baggage and full tanks: 160 litres. At the aerobatic gross weight of 730kg the RV7 and RV8 is rated to +6/-3G and can still carry two people, making it possible for a new pilot to get aerobatic instruction.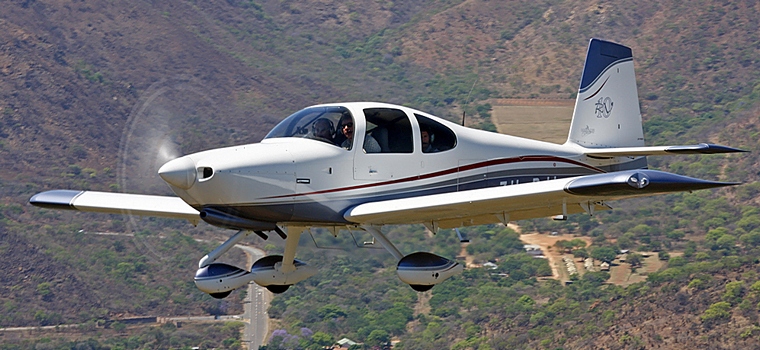 Vans RV10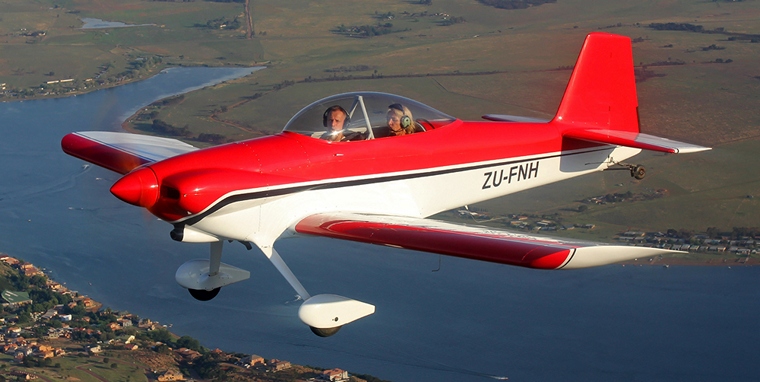 Vans RV4

Van's have to date released 8 models ranging from the relatively small RV3 to the four seater RV10, a very spacious four seater. The Van's RV range of aircraft has become very popular in South Africa with many of them being built and a large support network for builders has developed as a result.