24.09.2022



Google Banner Ad




Heritage Day 2022 was celebrated by the RV aviation community at Kittyhawk on Saturday commemorating the 50th year of Van's RV aircraft. It wasn't just a busy weekend at Kittyhawk but a very busy weekend overall. With AAD 2022 at AFB Waterkloof, the Heidelberg Trains, Cars and Planes Day and MISASA Africa Cup at Hazyview, aviation enthusiasts starved of events during the two-year lockdown, there is much catching-up being done. The rest of the year is also looking very busy!
Rains have been late this year, so it has been clear weather for aviation and it was hot as soon as the sun rose.
RV Aircraft was founded by aviation enthusiast, Richard Van Grunsven, originally working for a forklift company, when he founded the company in 1972, producing parts and plans for the RV-3 in his small workshop behind his home in Reedville, Oregon, USA. As the business flourished with new designs and starting to producing kits, they moved to a larger facility in North Plains, Oregon, some 25 miles West of Portland, where Richard and his wife built a home at the nearby residential airpark, where many test and demonstration flights were done. As the business grew, limited space at North Plains dictated a move to new larger facility at Aurora State Airport, where most of the RV aircraft components are manufactured.
Richard still lives in North Plains, and commutes (by RV, of course!) to Aurora. He is also a very accomplished sailplane pilot. By the end of 2018 more than 10 300 RV kits had been reported as flying in 45 countries, with kits having been shipped to more than 60 countries. RV's are completed at the rate of about 1.5 per day! See
www.vansaircraft.com
for much more detail on the company and their products and services. There are many "communities" across the world where RV enthusiasts and builders share their passion for aviation and RV Aircraft, their experiences of building and flying these unique and capable aircraft. The new RV-15, at High Wing design, was shown at EAA Oshkosh this year and a least one is on order for South Africa.
Originally, some 35 aircraft were expected. By 08:30 there were already 27 registrations, and when the records for the day were checked, there were 51 pilots registered and 40 RV's in attendance, and some Kitty Hawk - based RV's were hangar-bound - being covered in plastic protection sheeting, as all the hangars are in process of being smartly repainted. Certainly, an excellent turnout, considering all the other Heritage and aviation events running this weekend. Many people remarked on the great atmosphere at Kitty Hawk. A barista caravan was in attendance, for those needing a caffeine-start-up and Lynette Breytenbach ensured that an excellent buffet-style breakfast was served with boerrie-rolls/curry & rice later for lunch and the prospect of a potjie later in the day for those who could stay or arrived later. The Kitty Hawk facility always looks good under Dawie Pretorius' watchful eye. Dawie also made the announcements for the day, welcoming locals and visitors alike, while ensuring all the preparations and set-up of facilities was top-notch.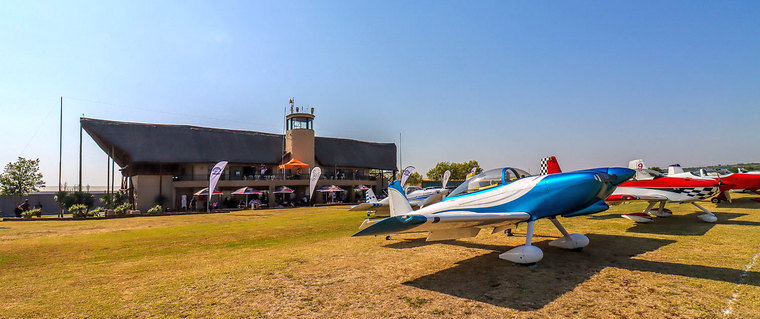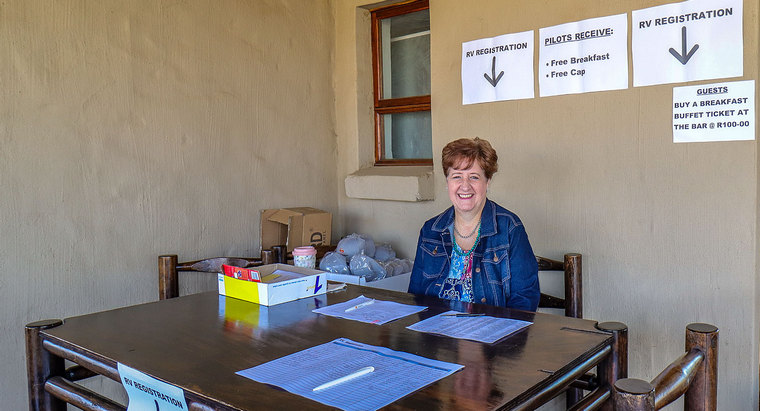 Kitty Hawk Clubhouse ready for the aRriVals and efficient pilot registration ready for more pilots.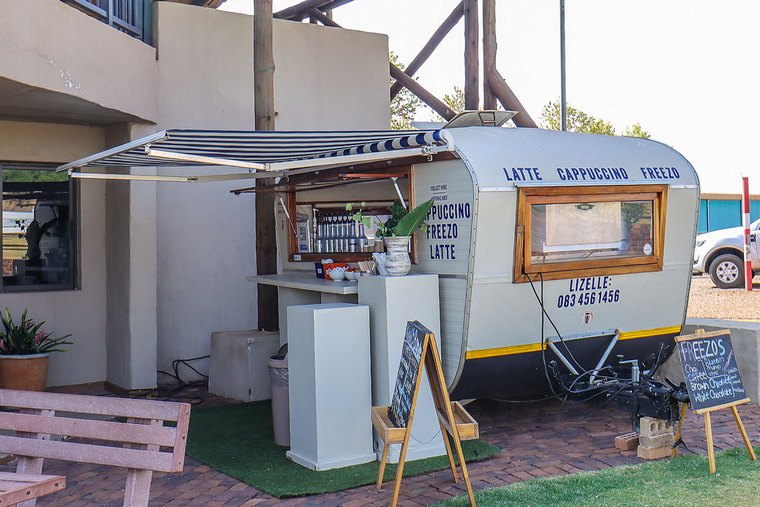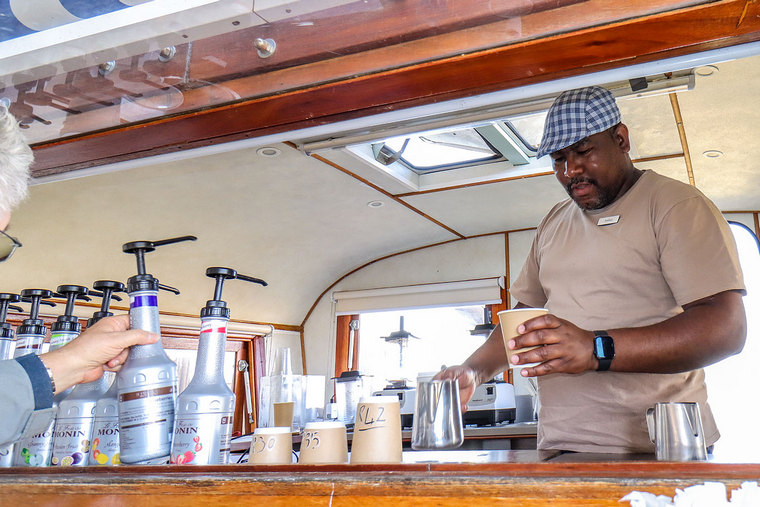 Barista caravan, with Joshua delivering the caffeine.


Frank van Heerden, always the excellent host, made sure everyone was looked after and happy.
Nigel Musgrave represented ASSA and ATC's were in attendance to ensure safety of aircraft movements and marshalling into a full parking area. The event was safely run, with everyone observing necessary safety arrangements.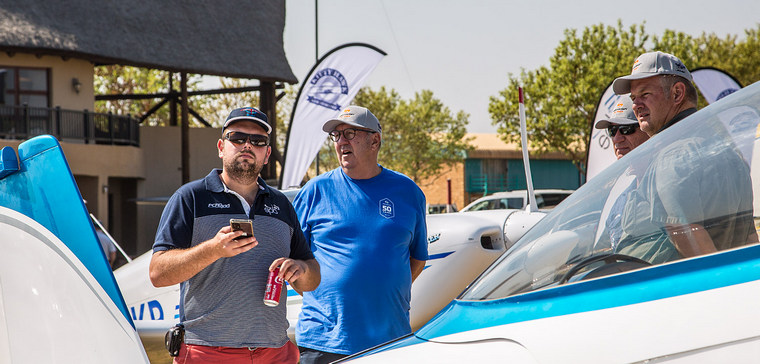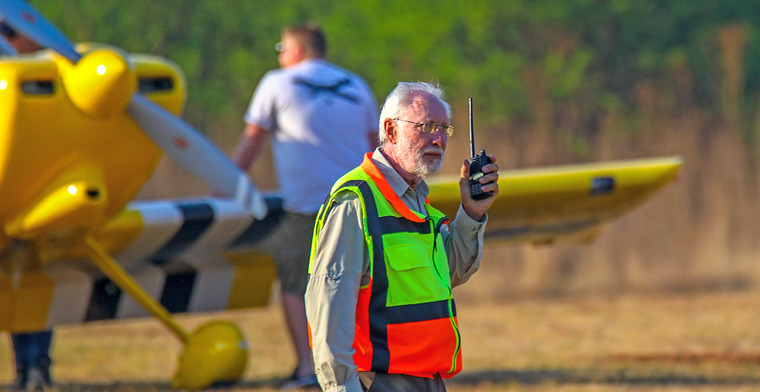 Frank and Nigel in natural habitat.


Pilot caps to commemorate 50 years of RV aircraft were sponsored by Robin Coss Aviation, who has built many RV's flying today in SA.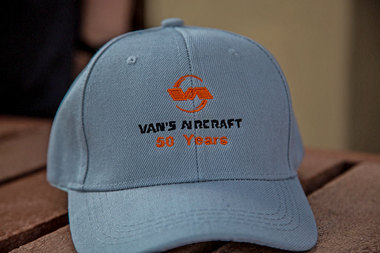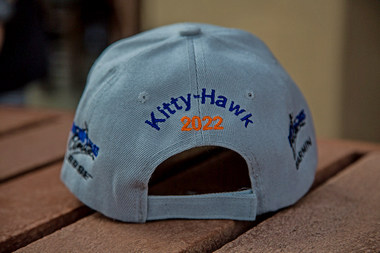 Robin Coss Aviation event caps.


There was a buzz amongst the RV owners and those who were busy building their machines - swapping notes and comparing features of the various models and options, with the builders discussing the details of their projects.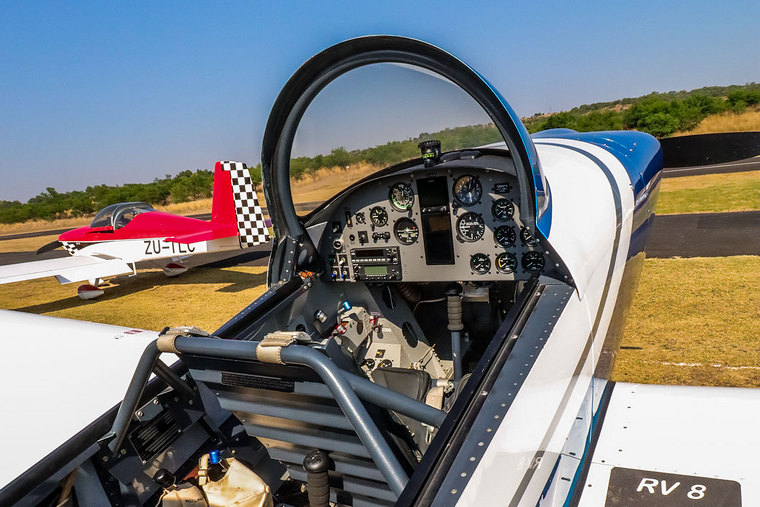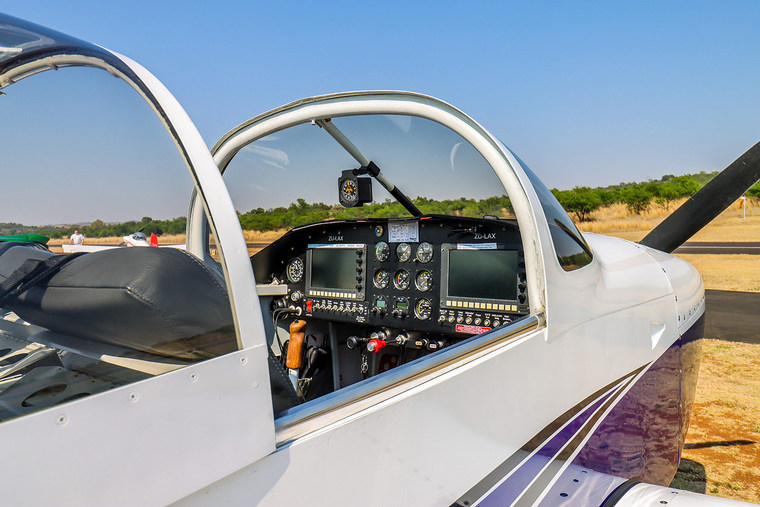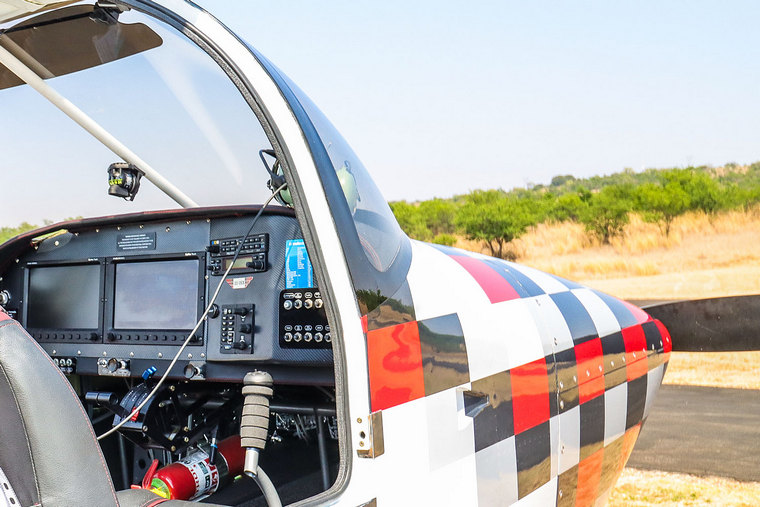 Various panel instrumentation equipment - analogue, hybrid and full glass.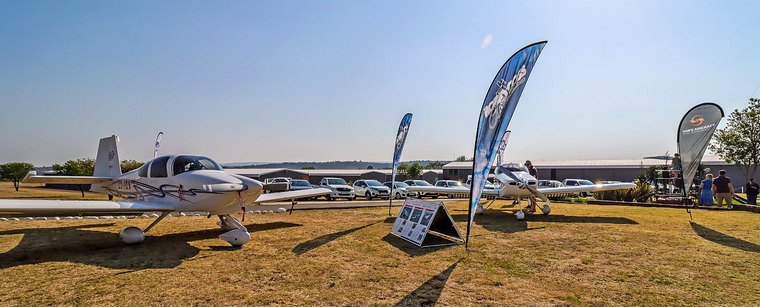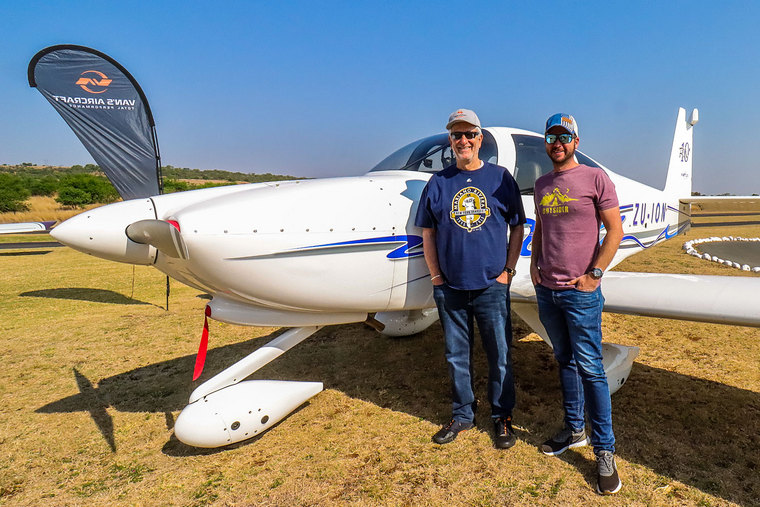 Robin Coss Aviation display with an RV-10 and RV-7A, owned respectively by Peter Franks and IP Ferreira.


The various liveries applied to the RV Aircraft enhance the styling and some of them are very innovative.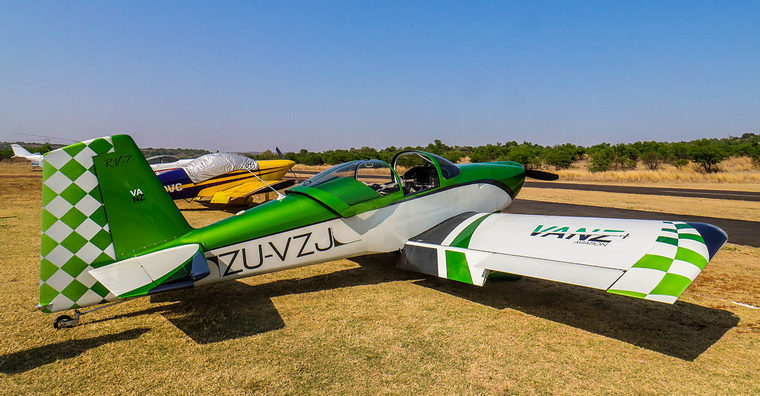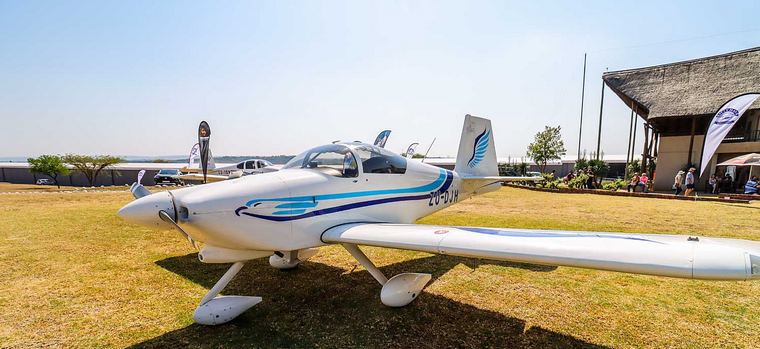 Some of the interesting liveries which the RV types lend themselves to.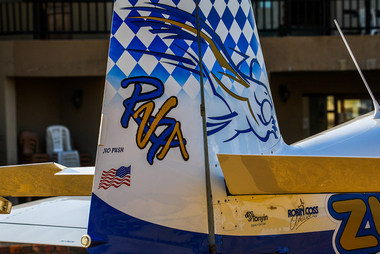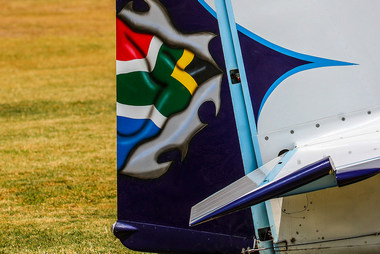 Some beautiful "tail art" even further enhanced by reflections.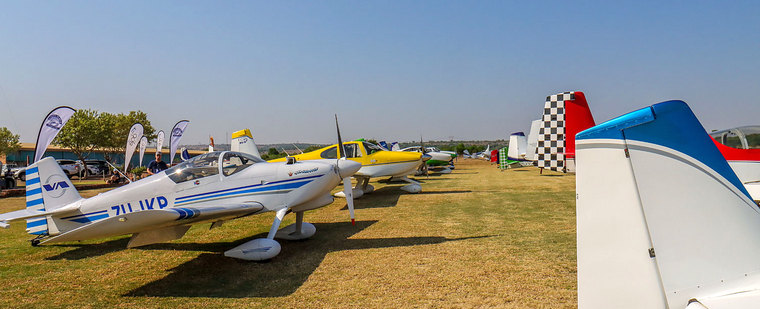 RV Noses and tails.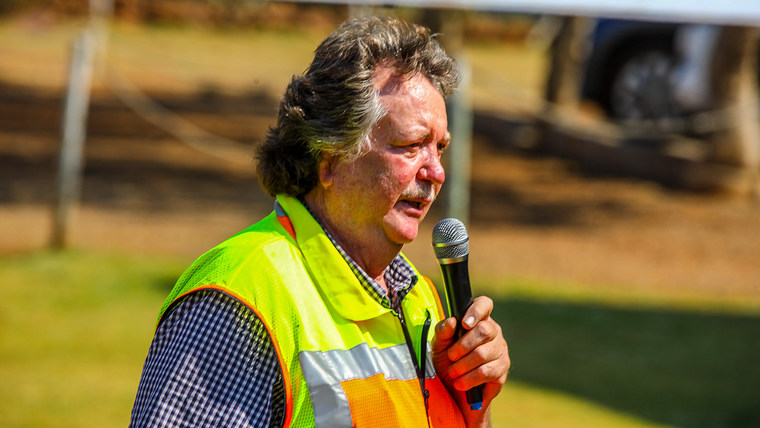 Dawie wished all safe flying as they departed and reminded everyone that an event was planned for 2023.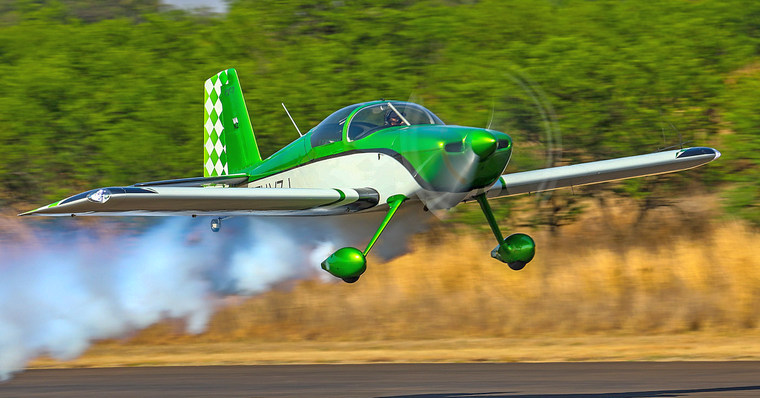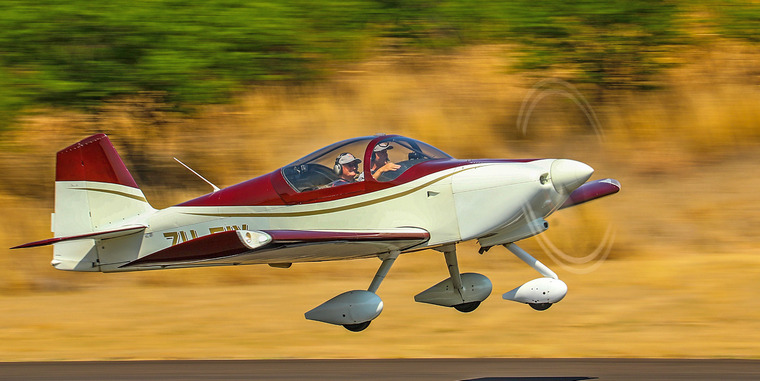 Some takeoffs... as the old song says "Time to, say goodbye…"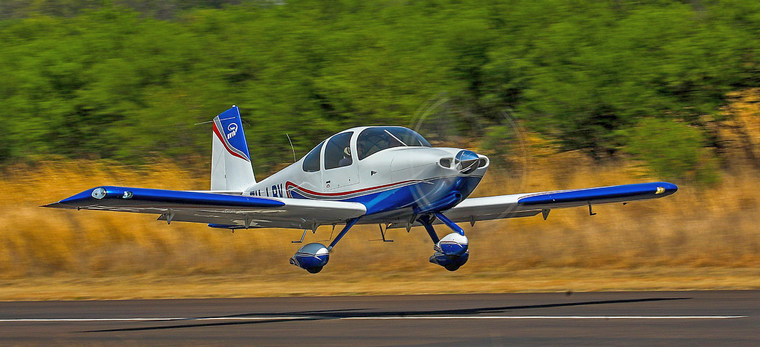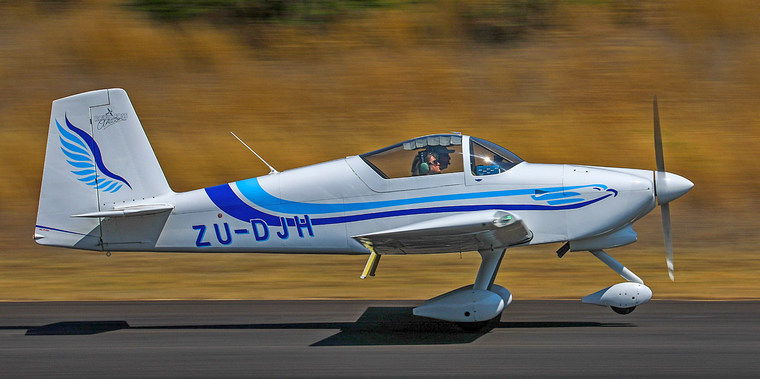 Some takeoffs... as the old song says "Time to, say goodbye…"


Pilots Post congratulates Frank van Heerden and Dawie Pretorius, the airport manager, for putting together a most enjoyable morning of flying and sharing of the passion for RV Aircraft in their 50th year, and thanks them for their friendship and hospitality.
Google Banner Ad