for medical transport services

By Manta Aircraft

Google Banner Ad
Manta Aircraft and Avionord, a private air transport company that is highly specialised in medical air transport, have entered into an agreement to field as many as 15 hybrid-electric long-range vertical take-off and landing (eVTOL) aircraft derived from the Manta Aircraft "ANN" platform in its medical services configuration. Avionord has also invested in Manta Aircraft and has taken a stake in the company. Deliveries are expected to start in 2026.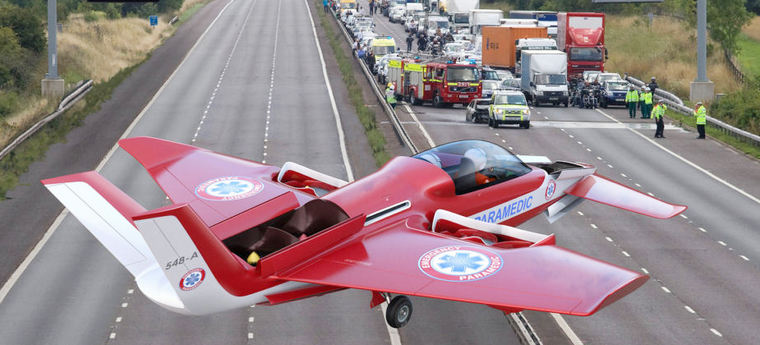 Because the hybrid-electric Manta aircraft features vertical take-off and landing along with long-range flight capabilities, it is able to connect between helipads at hospitals in several different cities. This, combined with Manta's low infrastructure requirements, low noise emissions and cost effectiveness over traditional helicopters results in new point-to-point capabilities and economic opportunities for regional medical transportation missions.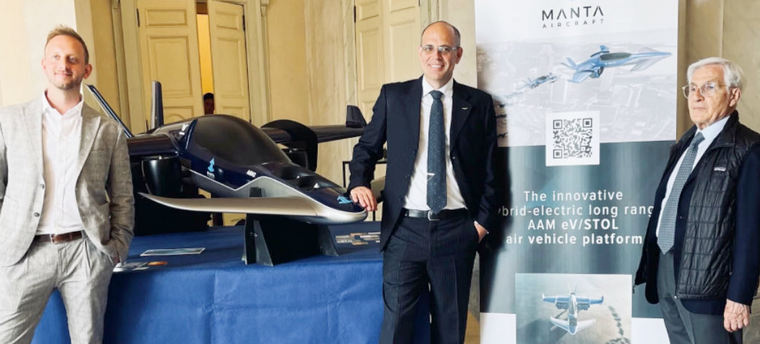 The Manta eVTOL could provide quicker response times, smoother transport and faster transportation to hospitals in cases of auto accidents and similar emergencies over traditional ground-based ambulances

Lucas Marchesini, CEO of Manta Aircraft commented: "We are very pleased about this partnership with Avionord, who have recognised the uniqueness of the ANN platform in terms of range and advancing in the direction of creating a real use case that will contribute to the rapid establishment of Advanced Air Mobility. From the outset, the design of the aircraft was planned for a relevant range and speed in combination with the low infrastructure requirements and overall costs at a fraction of the cost of a helicopter, in order to be suitable for this kind of operations."
Google Block Ad
Said Avionord CEO Eugenio Cremascoli: "We are honoured to be working with Manta Aircraft. After analysing the market and considering our time-critical missions, we see that the Manta ANN platform is the only eVTOL offering a range of several hundred kms, which is useful for the missions to rapidly transport organs for transplantation from one hospital to another and avoiding being dependent on airports and road transport. The ANN eVTOLs will enable us to reduce the transportation time of the organs which have a limited life when not connected to the dedicated machines and by using aircraft with a reduced operating cost."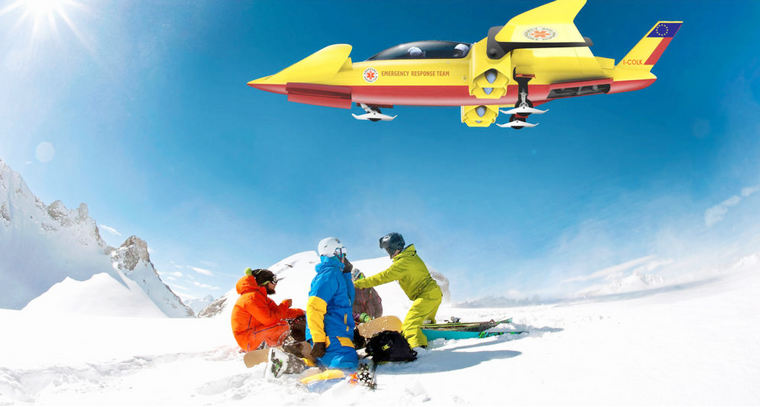 A Manta eVTOL is rendered performing a medical rescue mission for snow skiers

The investment of Avionord in Manta Aircraft follows the investment of other Italian tech companies and of the state-led CDP VC, in an effort to expedite the creation of an Italian AAM ecosystem. Manta is currently developing several kinds of hybrid-electric, long-range, vertical and short take-off and landing air vehicles designed for regional air mobility. It is planning to begin certification of the first two-seat, multi-purpose model, the ANN2, in 2023.
Why it's important: The agreement between Manta Aircraft and Avionord establishes a promising partnership that will foster the development of an aerial mobility ecosystem in Italy, both for emergency services and for passenger-carrying operations. The initial use of Manta's aircraft is planned mostly in the special transportation of organs for transplants, transport of equipment for re-perfusion of organs destined for transplantation and for possible rapid-intervention operations, but additional uses could include passenger transportation, which is Manta's eventual goal.
Google Banner Ad