12.09.2021



When 81-year-old veteran balloonist, Bill Harrop who pioneered hot-air balloon tourism in SA, passed away on Sunday 4 July just eight days after his wife, Mary, their daughters Sam and Sarah lost a father and mother and the country lost two legends.

The couple had been battling Covid-19.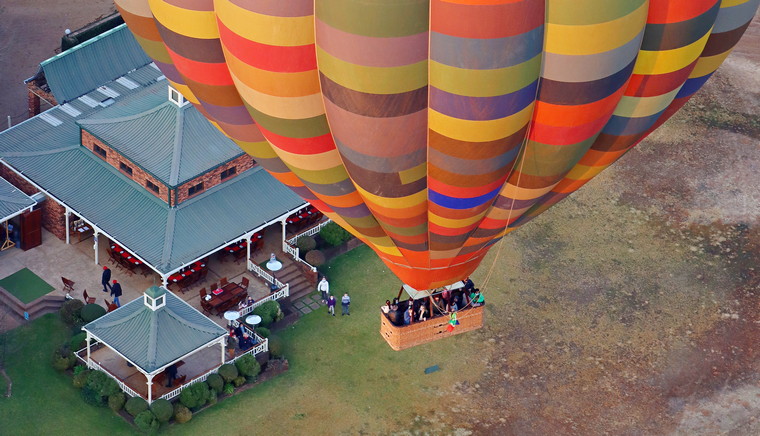 Drifting low over the clubhouse/restaurant.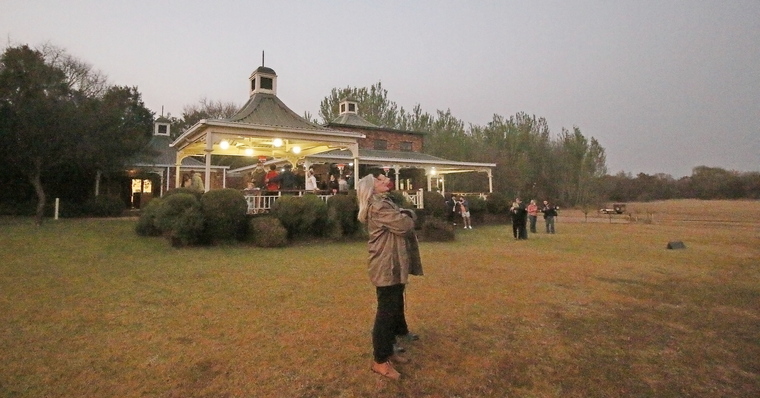 Tracy and Felicity checking what the wind is doing.

Bill Harrop's Original Balloon Safaris, famous for its spectacular scenic flights over the Magaliesberg at sunrise, first took off in 1981. Internationally, it was hailed as Southern Africa's best value, best quality tour operator. Most flights take place 70 km North of Johannesburg in the beautiful Magalies River Valley in the Cradle of Humankind World Heritage site which, incidentally, boasts some of the safest and most reliable ballooning weather in the world.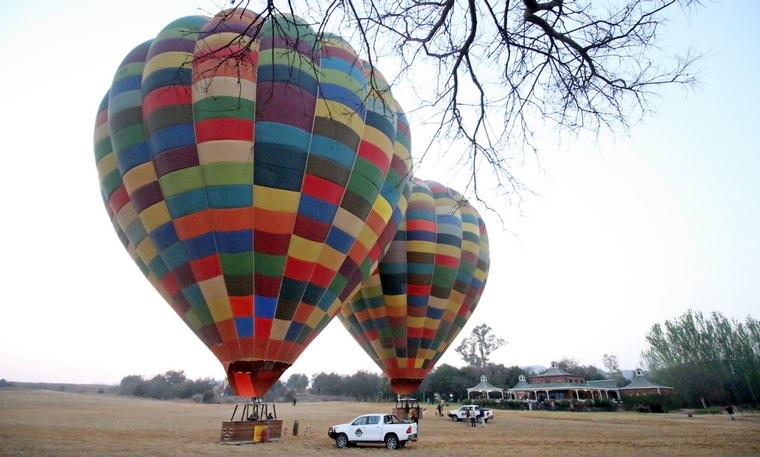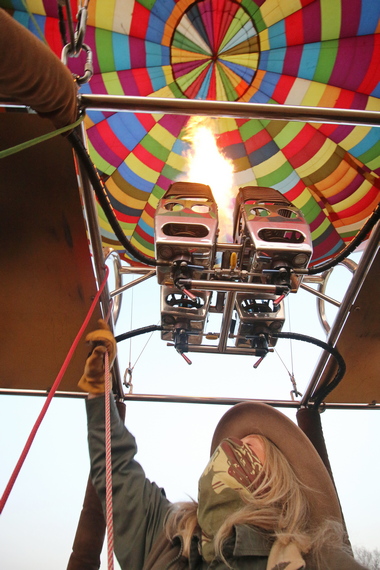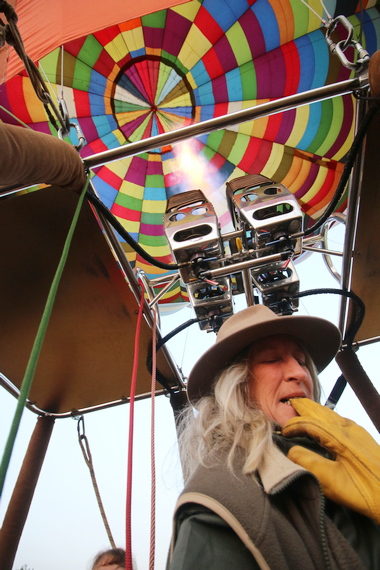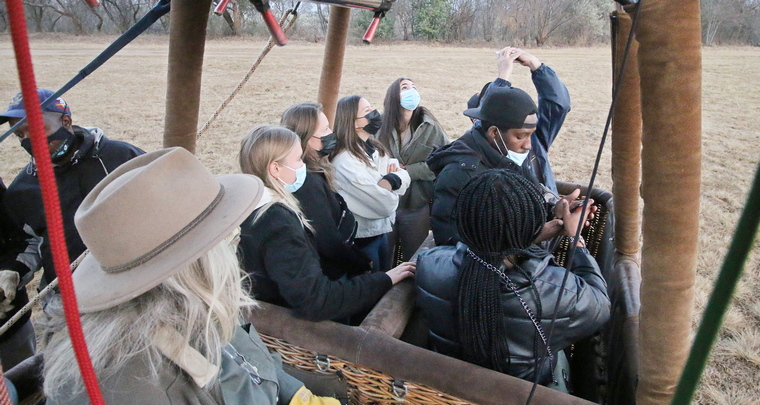 Ready to launch.

Bill and Mary's children, Sam Harrop and Sarah Bauling (nee Harrop), had worked in the business before, but both settled in Australia and for almost two months the operation was shut down until Dale de Klerk and Tracy Robb negotiated a management agreement and on Saturday 4 September the company's two balloons again took the skies.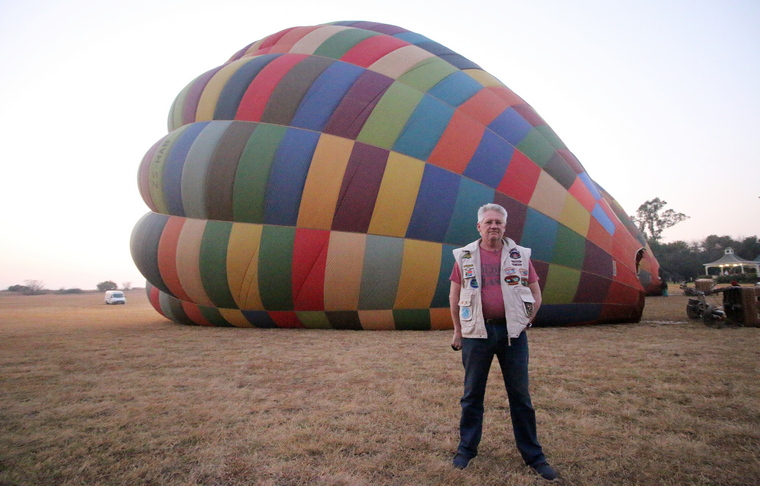 CEO/ Accountable Manager Dale de Klerk.

Appointed as CEO/ Accountable Manager, Dale has a long and illustrious career in aviation, spanning back to 1966 when at age seven his dad bought him a second-hand control line PT 19 Flight Trainer model aeroplane. In 1977 at age twelve he built and flew his own Hang Glider, the fourth person in South Africa too successfully do so. He is also the second person in South Africa to fly a powered Hang Glider, today known as a weight shift Microlight.
Dale became a gliding instructor at the age of 15 and operated his own flying school from 1974 to 1979. During 1976, he started flying gliders and powered aircraft. He eventually logged 1496 gliding hours during which he won the Transvaal regional championships three times and achieved a 3rd place in the South African National Gliding Championships. Today he has just over 6,000 hours of power flying during which he was crowned South African Rally flying champion eight times, competed in 12 world championship events, with the worst position of 10th place and a best position of World champion in 2003.
Currently Dale is rated on 140 different types of which +/- 60 are LSA Aircraft &/or CCM. Dale is also the owner of Alpi Aviation S A cc" which has a flying school as well as importing and marketing aircraft and related products. Today, at age 62, he will shortly be starting his Balloon pilot rating.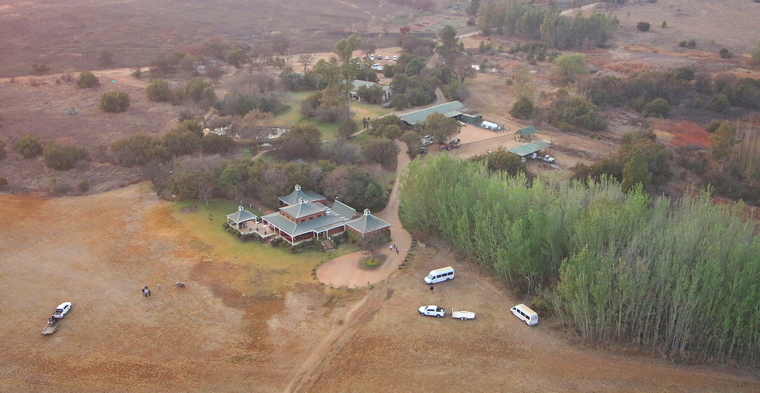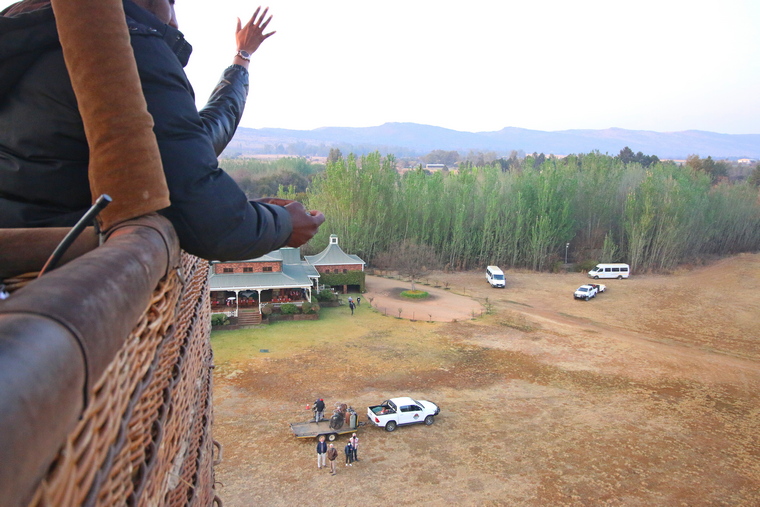 Airborne!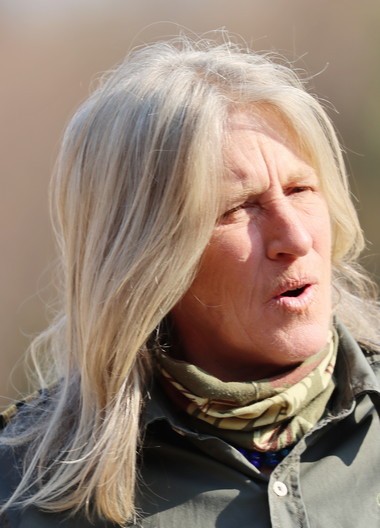 Joining Dale on the management team is Tracy Robb, another legend in her own right. Tracy started ballooning in 1980, worked as crew to earn training flights and at age 19, got her license. In doing so, she became the youngest balloon pilot in SA. One of her earliest mentors was Terry Adams, the grandfather of ballooning in SA. In 1986, she broke the Africa altitude record ascending to around 27000 feet, a record which officially still stands to this day.
Tracy currently has 4,900 ballooning hours. This the highest in SA and is also one of the highest hours lady balloon pilots in the world. She has spent 41 years in the air flying balloons, 40 of which was as a freelance pilot for Bill and Mary's operation.
She has competed in numerous local competitions, was awarded Springbok colours in 1993 and represented SA at the World Championships in Luxembourg.
In 1999, she obtained her FAA Comm licence and has flown in 13 different countries. Highlights were flying over the migrations in the Serengeti, the Namib desert and the Bhuddist temples of Bagan, Myanmar.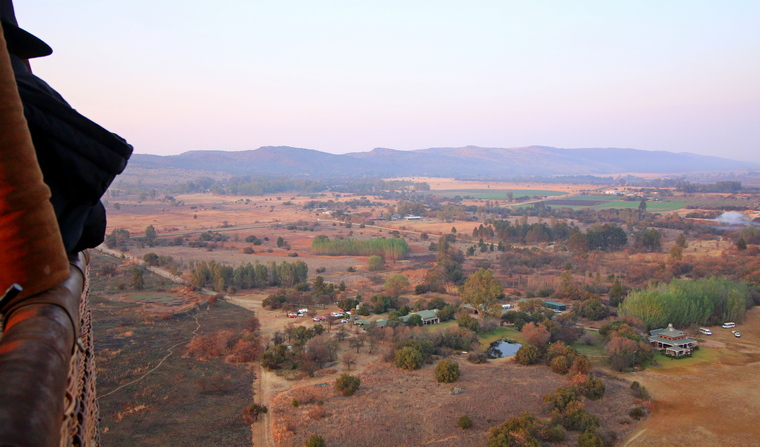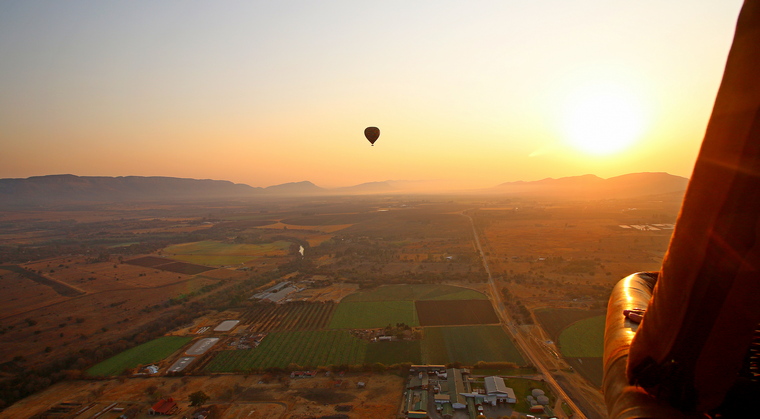 Floating on the gentle zephyrs…………….

However, it is not only in ballooning that she has excelled. She also flies fixed wings and hold fixed wing comm licence. She has spent many years doing formation and solo displays on the SA air show circuit and as a hobby, builds and restores old aircraft.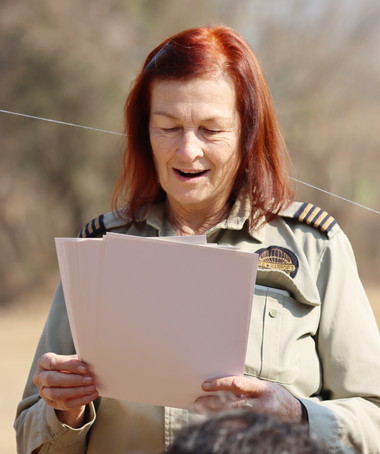 Joining Tracy in the all-women pilot's team at Bill Harrop's is Felicity Clegg. Felicity had her first flight in 1976 at a hang-gliding event outside Pietermaritzburg and she was hooked.
Terry Adams, the doyen of hot air ballooning, had by then, just started Flamboyant Balloons. Felicity with a partner Richard Bovell, who happens to be still very involved in BAFSA (The Balloon and Airship Federation of SA built 3 envelopes for Terry.
They then built their own Balloon which has taken her places.
Felicity's commercial career started with working for an AMO and eventually, the AMO became her own successful business.
As time went by, she became a freelance pilot and started flying for Bill Harrop's Original Balloon Safaris who were already clients of her AMO. Felicity has now flown in 12 countries.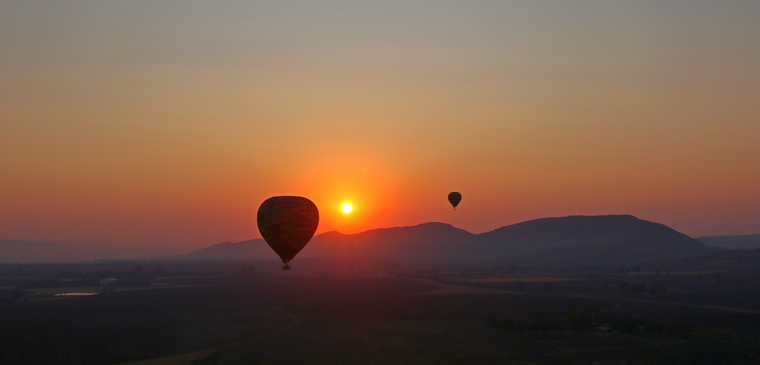 ………………over the vast continent of Africa.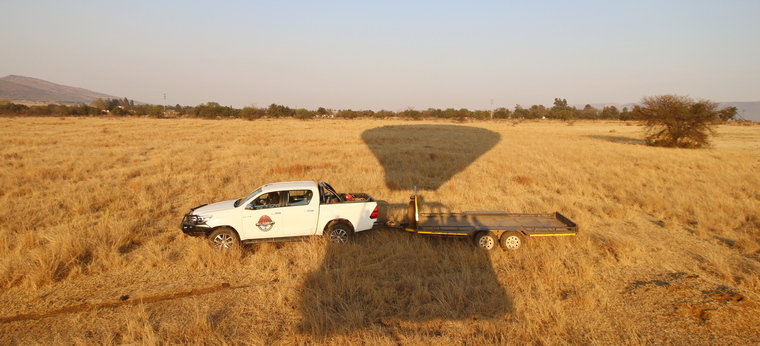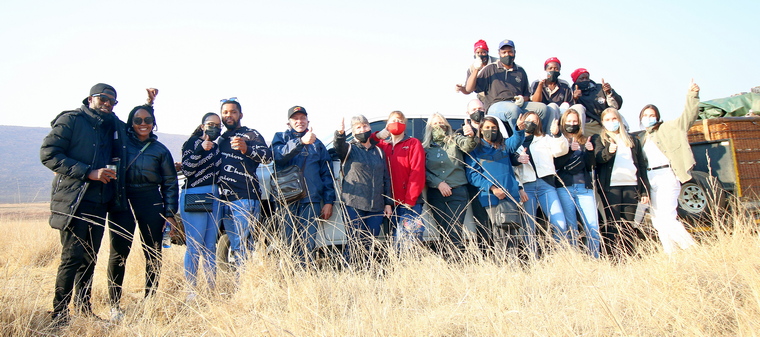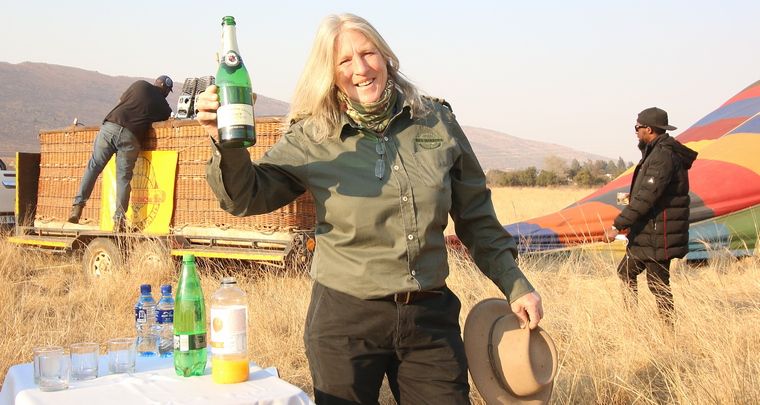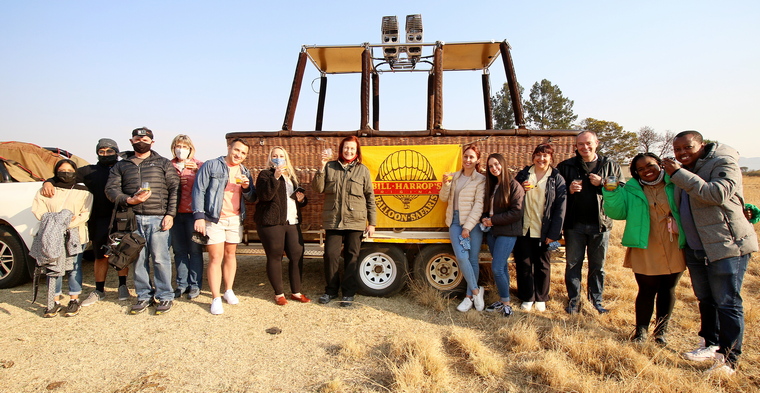 The baskets safely on the ground, it was time for champagne. The smiles on the faces of the intrepid flyers says it all.

This essentially is the team that with the assistance of the general staff and crew that has served Bill and Mary so well, had its baptism of fire on Saturday 4 September. Judging by the packed balloons and the satisfied glow on the faces of their first passengers, they are set to continue the legacy of the legendary Harrop's.
For booking and more information go to:
www.balloon.co.za

Or contact:
Telephone: +27 83 457 3402
Mobile: +27 83 443 2661 /
+27 83 443 2662
Field Operations: +27 83 776 5875
website@balloon.co.za

PLEASE GO TO
www.youtube.com/channel/UCCuRVZAGodT6sztTeXBGeMw
and subscribe to our YouTube channel