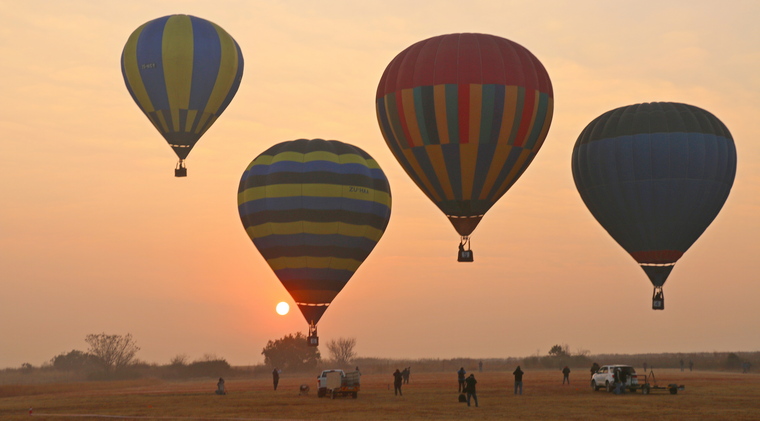 Balloons do not normally compete or race in the same sense as in motor racing or boat racing where the winner is the first across the line. Balloon competitions consist of winning one or more set "tasks". There are many variations of the competition tasks, but in nearly all cases, they involve the balloonist throwing a lightly weighted streamer (or marker as it is called) at a predetermined target or "X". The drops are measured and scored by the designated "observers" on the ground. The closest to the centre of the target is the winner of that task.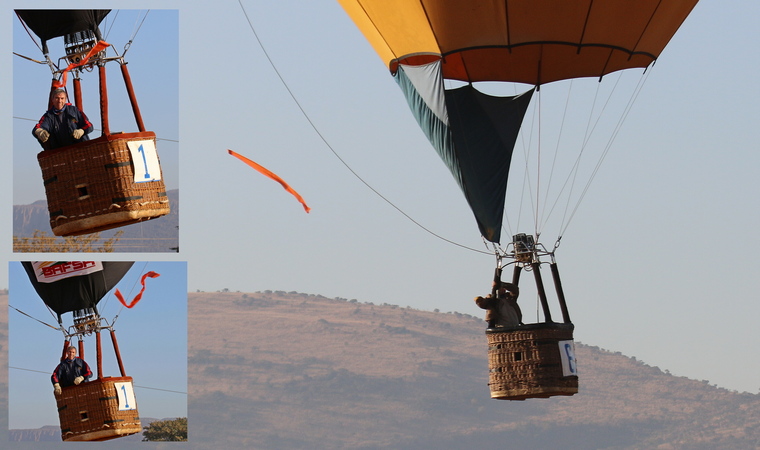 Marc Nuthall launching his banner towards the target in one of the daily tasks.

Competition requires a great deal of skill in reading and using the winds at various altitudes to "steer" the balloon close to the target. At some levels of competition, pilots have become so skilled that after flying for 30 minutes or more and covering quite large distances, they can drop their marker right in the centre of the target cross. Quite often the distance between the markers of the first four placed competitors can be millimetres or fractions of an inch.
The 2020 BAFSA National was, like many other events, a victim of Covid 19. BAFSA members, the majority of who are commercial balloon pilots, who earn their living by flying tourists and others on pleasure and adventure flights, were some of the hardest hit, as this market, because of the restriction placed, all but dried up.
Eight teams entered the nationals, again hosted at Bill Harrop's "Original" Balloon Safaris that at a stage, because of sponsorship and other logistical problems, looked as it may not happen. Six eventually competed, a 50/50 mix of the 'old guard' with three youngsters, two of who had not flown competitively before, of which one was of the fairer sex. Their presence bodes well for the future of ballooning in SA.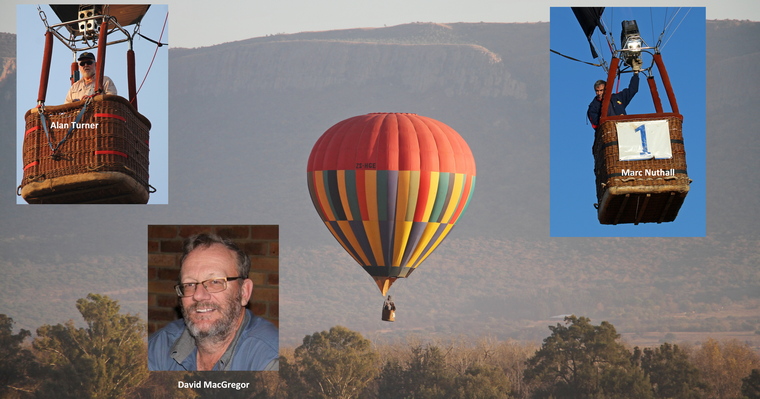 Dave Mac Gregor, originally from Drakensberg Ballooning who has now relocated to the North West, went for a balloon flight with Tracy Robb in 2006 and was hooked. Dave has represented South Africa at the Hot Air Ballooning World Championships in Brazil in 2014 and was the winner of the SA Ballooning Championships 2017.
Alan Turner, who finished in 4th place in 2017, fell in love with ballooning when photographing the National Champs a few years ago. Alan who was a hang glider pilot for many years and still loves both disciplines, made his ballooning debut at Bothaville in 2018 and in 2019 was placed 4th in the Nationals.
Marc Nuthall is a full-time pilot with Bill Harrop's "Original" Balloon Safaris. Marc started ballooning in 1998 and got his licence in 2000. Mark is passionate about training and growing the sport. He was placed 2nd in 2018 and in 2019, at his stomping grounds at Bill Harrop's, was crowned SA Champion.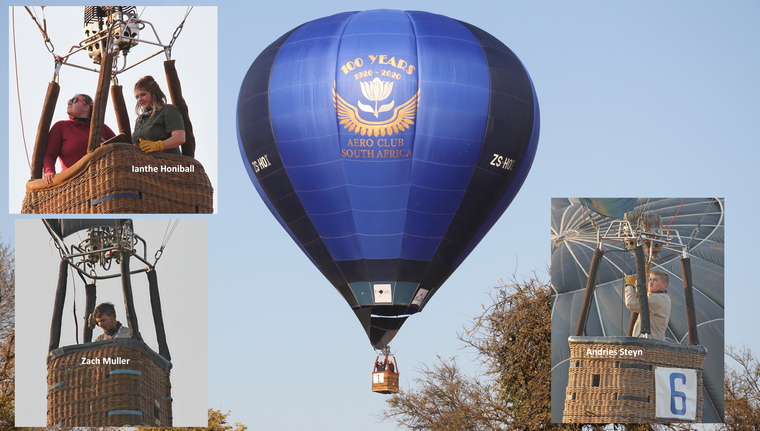 The new blood did exceptionally well, considering that for two of them it was their first foray into competitive ballooning, while one was the only lady pilot to fly, Ianthe Honiball. Twenty-six years old Ianthe is balloon pilot in the morning, a wedding planner and florist by day and a mommy at night. She was twenty when her father-in-law took her for a balloon flight and once she was in the air, did not want to come down.
Andries Steyn was another newbie. Twenty-six-year-old Andries had his first flight in his uncle's balloon when he was four years old and he has lost count of the number of times he has been up in a balloon with his father and mentor Flip Steyn. Andries was only granted his licence a number of weeks ago.
When Zach Muller entered the 2019 SA Championships, he was the youngest competitor ever. He always wanted to be an aeronautical engineer, but all that changed when in 2015 he crewed at the SA Nationals. Zach, whose biggest influencers in ballooning were David MacGregor and the late Danie Honiball.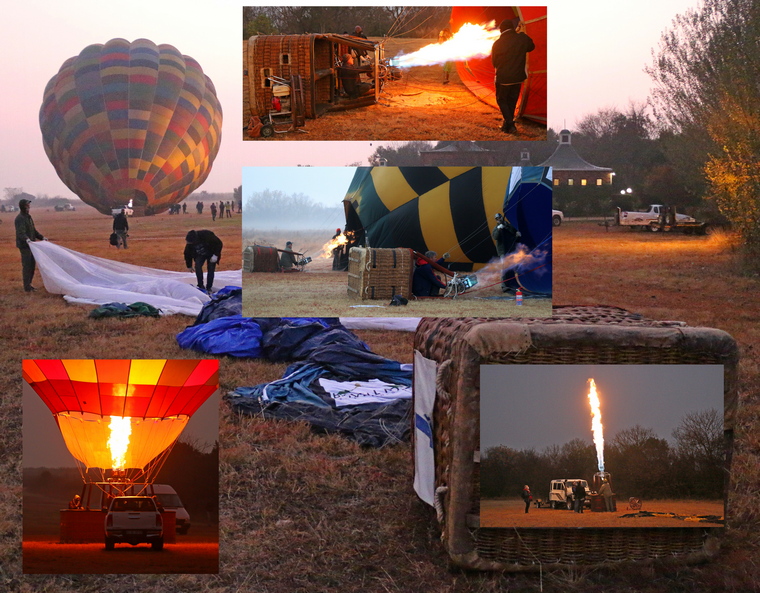 Inflating before the launch.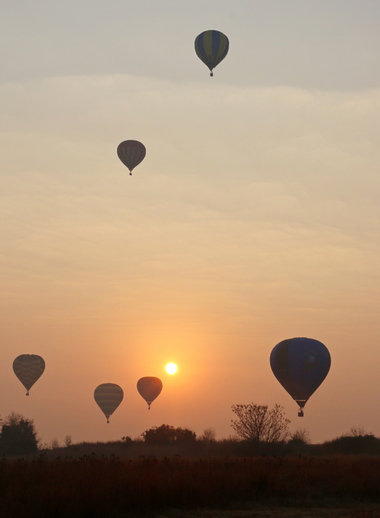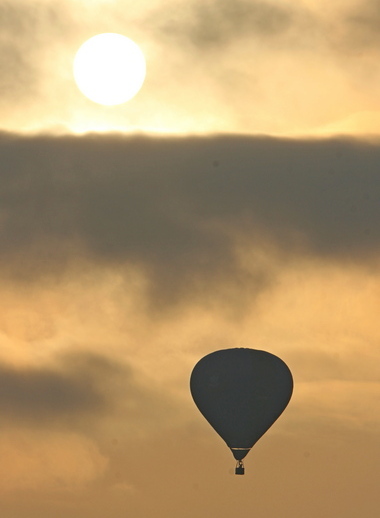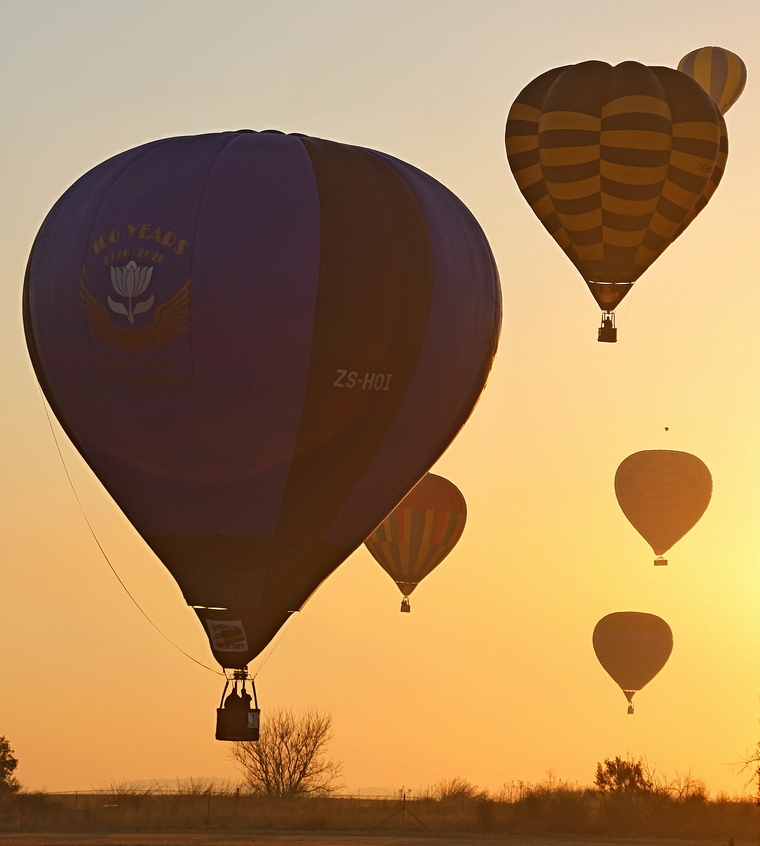 The competition kicked off on 16 June, fittingly on Youth Day and from day one it was clear that the youngsters, despite a of lack of competitive flying, were going to make their presence known. At the end of the day, Marc Nuthall found himself in 1st place with 6292 points, Andries Steyn 2nd with 5333 points and Zach Muller 3rd with 4000 points. Alan Turner slotted into 4th, Ianthe Honiball in 5th and Dave MacGregor in 6th place.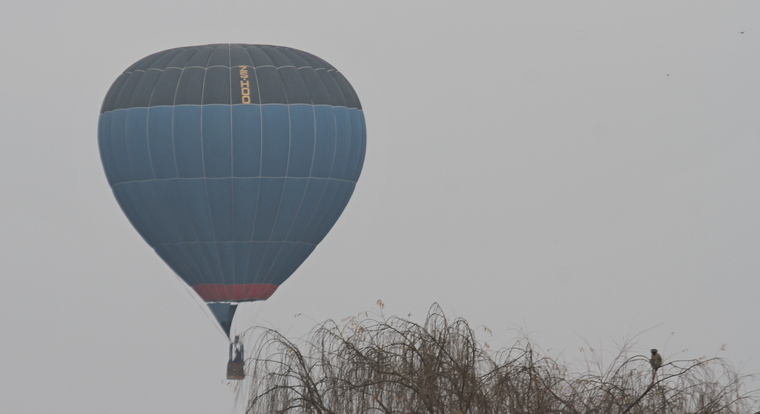 This little monkey had a grand stand view of the proceedings.



One of the target drop areas with the clubhouse in the background. Most of the target areas were not at the clubhouse.

Thursday saw another two sessions flown (morning and afternoon) with 12 tasks flown. First, second and third place remained the same. However, Dave moved to 4th overall, Alan to 5th and Ianthe to 6th.


A launch from an area outside the boundaries of Bill Harrop's.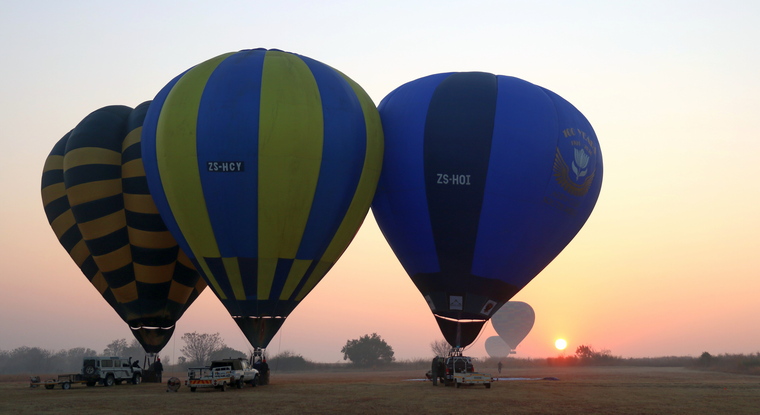 Alan Turner, David MacGregor and Marc Nuthall getting ready to launch.

On Friday, only the morning session was flown as everybody deserved a break. Balloonist are a hardy lot, up before the crack of dawn to find a launch spot, rig and eventually take off. After the flight, pack up, go to base and back again in the afternoon. Is it worth it? Without a doubt! There is nothing like it! Marc, Andries and Zach held on to their positions. Ianthe has moved back to 4th, Alan to 5th and Dave to 6th.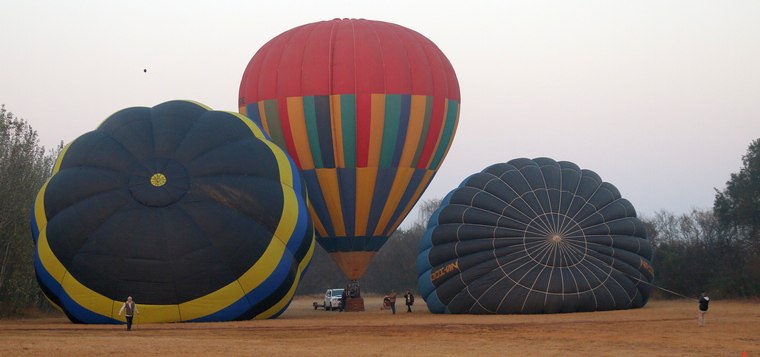 Andries Steyn, Ianthe Honiball and Zach Muller getting ready to launch.


Saturday morning was overcast and the wind definitely went on strike. The afternoon flight was a rather closely contested affair and saw Andries moving into top spot with 12,330, Marc into 2nd 12,068. Zach remained in 3rd place with 9,616 points. Ianthe, Alen and Dave remained in 4th, 5th and 6th place.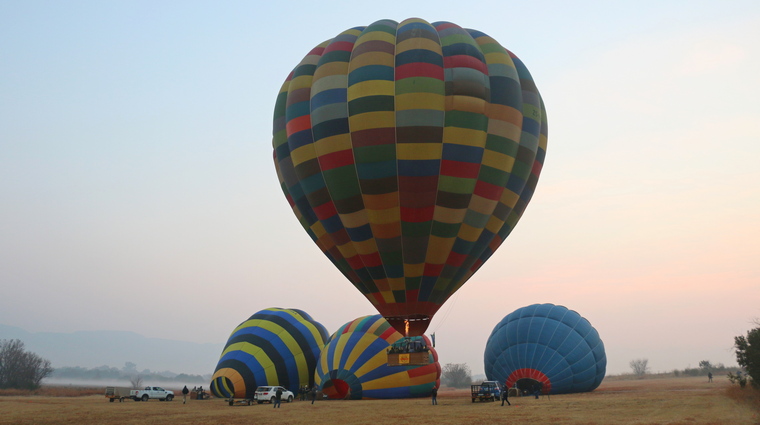 One of Bill Harrop's balloons filled with tourists launching over three of the competition balloons.

Sunday morning's flight with 12 tasks was a real tough one. The competition was still wide open and anybody in the top three still had a chance of being crowned SA Champion. Marc was placed first with Andries second, Zach third, Ianthe fourth, David fifth and Alan sixth.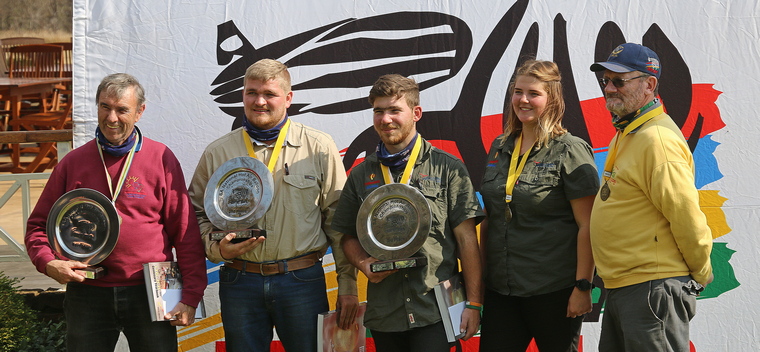 1st place Marc Nuthall, 2nd Andries Steyn, 3rd Zach Muller, 4th Ianthe Honiball, 5th David MacGregor and 6th (not present) Alan Turner.

The nail biting followed as all eagerly waited for the prize giving and final results. First with 14,287 points and SA Champion for the second year in a row was Marc Nuthall, closely followed by Andries with 13,996 points with Zach in third on 11,449 points. Ianthe was placed fourth with 10,990 points with Dave fifth on 9,229 and Alan with 9,019 points.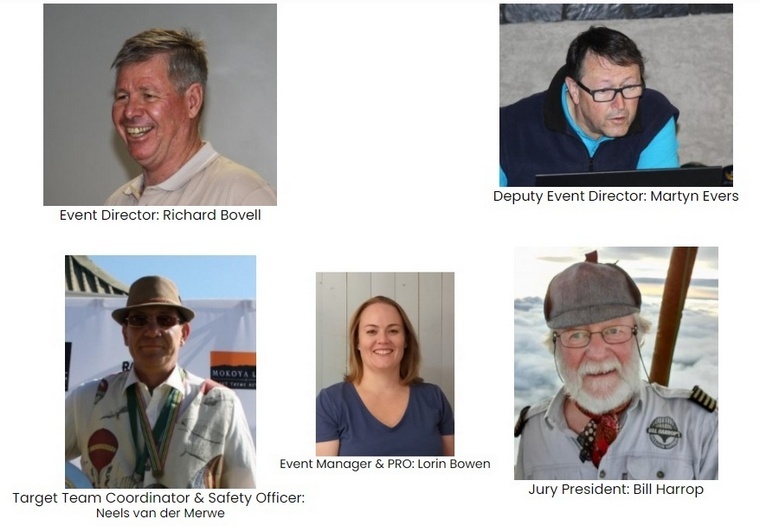 The events director was Richard Bovell, who got his license in 1979 when he was only 19 years old. His assistant, Martyn Evers, was introduced to ballooning when he crewed for a corporate balloon company in the UK in the 70's. The Safety Officer and Target Team Co-ordinator was Neels vd Merwe. Neels, who currently has over 200 hours, started ballooning in 2007 and today runs Flamboyant Balloons, a highly successful AMO. Lorin Bowen, for the third year, acted as Events Manager & PRO and contributed largely to the success of the championships. Bill Harrop's "Original" Balloon Safaris again kindly made their facilities, clubhouse pavilion and restaurant available.
Many, many thanks again to BAFSA and Bill Harrop's for hosting
Pilot's Post
. It is an honour to be part of the BAFSA family whose events are always superbly organised.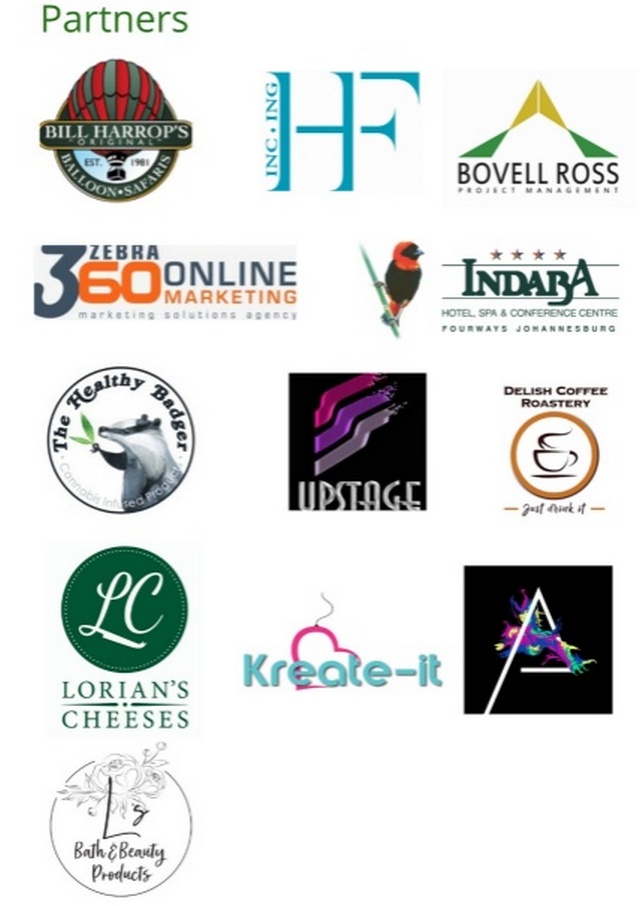 PLEASE GO TO
www.youtube.com/channel/UCCuRVZAGodT6sztTeXBGeMw
and subscribe to our YouTube channel