30.06.2021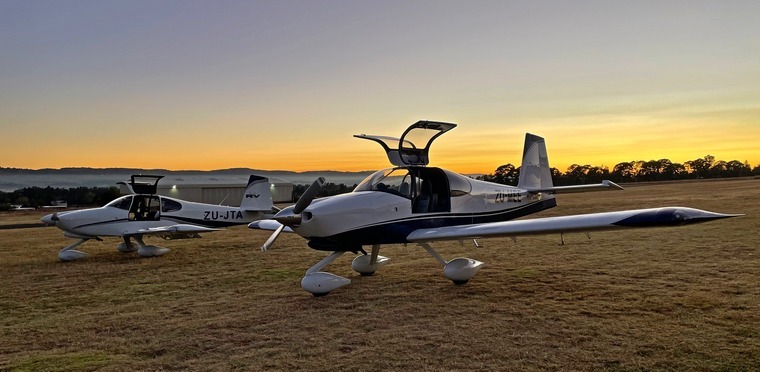 Departing Tedderfield

It all started around a bonfire while visiting at Tedderfield late last year, discussing the fact that all three aircraft owners had certain bucket lists to complete, one of them being a flight around Namibia in our home built RV10's.
We would have most certainly extended the trip, however Covid-19 had impacted on many from a financial position and we also had to consider the fact that we had Trevor Atkinson with us, who had built his RV10 with his son and son in law and was 86 years of age, so we didn't want to draw the trip out over a too longer period as there was a lot of flying involved. Having said this, Trev was an absolute inspiration to all of us, as sprighly as the rest of us, and took the entire trip in his stride, loving every minute of it.
The trip involved the following three aircraft: - ZU-MEE flown by Craig Mee, ZU-JTA flown by Richard Owen (Ex SAA Captain, Qatar Captain) and Jonathan Atkinson as well as ZU-WLG, flown by Gordon Howell, who is also a mere 73 years old.
We started our certificate of validation application, cross border and overflight permit applications around five weeks before the trip and the last one was approved two days before our trip due to a few hiccups. A scramble was then made in order for us all to obtain our Covid tests within 72 hours before entry into Namibia, which we all managed to do and obtain a green light.
The initial plan was to fly from our relevant airfields (FAPM & FATA) to Upington. However, with Covid protocols and immigration only being at major airports, we then decided to clear out of Lanseria. On Sunday afternoon the 9th of May, myself and a friend departed Pietermaritzburg and landed in Tedderfield 1hr20 later to meet our fellow RV friends. A stunning sunset dinner was held overlooking a Fairchild doing some flying around the patch and landing at dusk in a perfect setting, it was then early to bed for a first light departure to Lanseria the next day.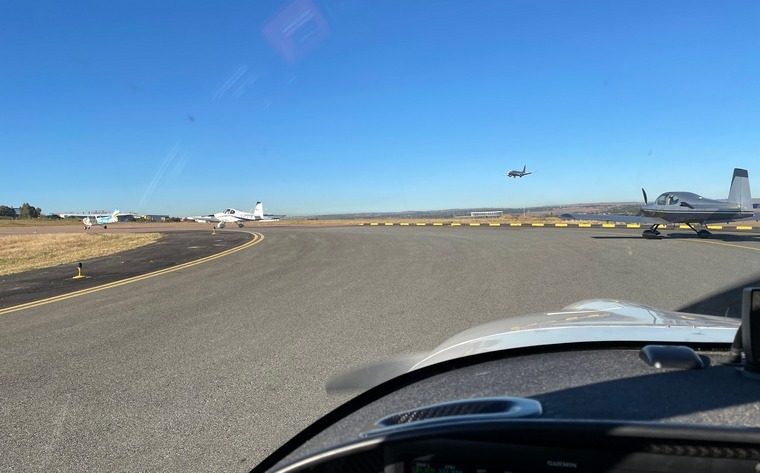 Departure from Lanseria




Refuelling at Upington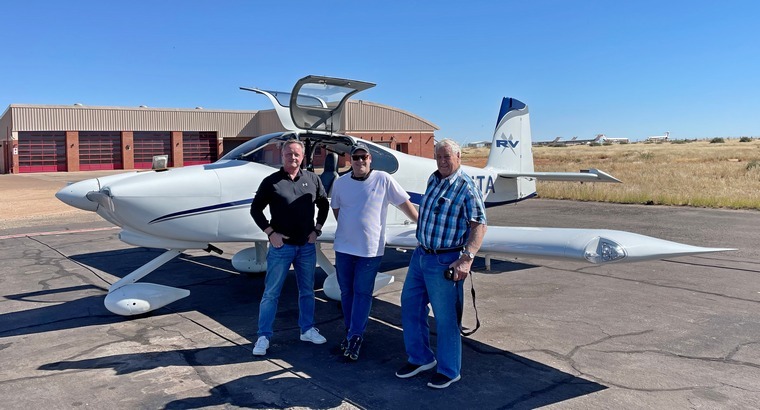 ZU-JTA Upington


We had filed a single flight plan for all three RV10's to fly in loose formation and on requesting start up at Lanseria, we were advised that this was not possible. However, after informing ATC that briefing had accommodated this formation flight plan, ATC kindly contacted briefing to confirm this and around 10 minutes, later we were given clearance to depart in loose formation to Upington which was merely a fuel stop on route to Windhoek. Approaching the main 4900m x 60m runway in Upington, while landing on the shorter 2438m x 46m runway was certainly a sight to see and another great experience to say
the least.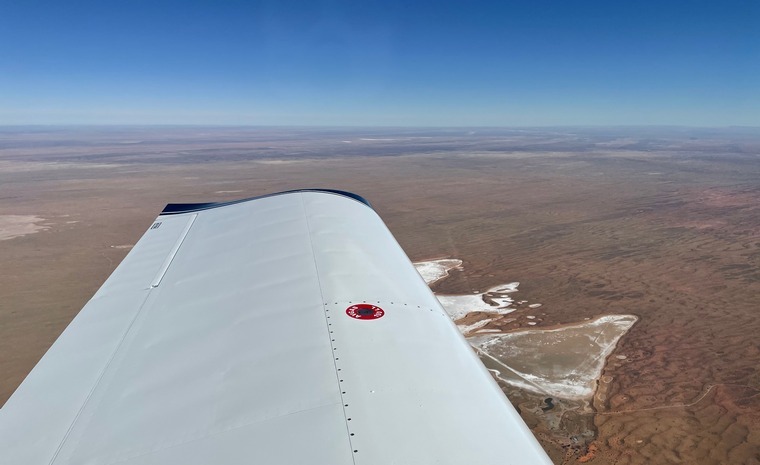 Upington to Windhoek




Windhoek Eros

After a total flying time of around 5 hours, with groundspeeds averaging 185kts sipping 46L of avgas made me realize yet again what capable cross country machines the RV10's are, not to mention the payload we were carrying and space with rather large lads on board. On arriving in Windhoek, I collected a fellow RV pilot friend, who now farms and lives in Namibia, to join us on this remarkable trip.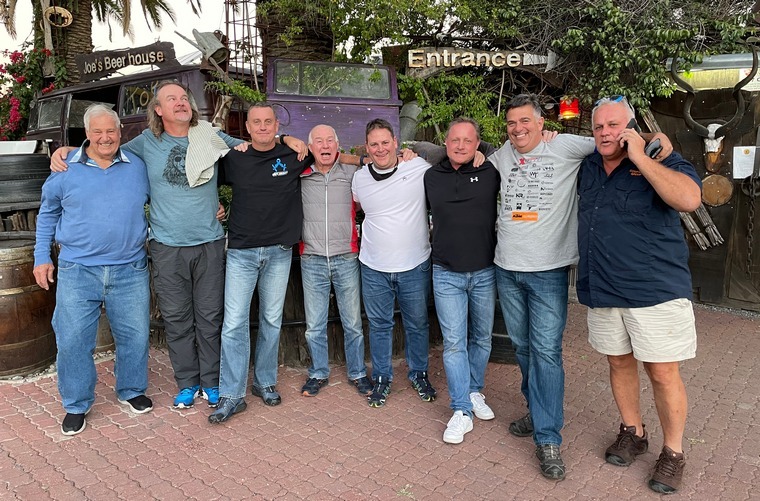 Windhoek - Joe's Beer House

A very enjoyable evening was spent having delicious German cuisine and ice-cold beers while discussing our flying at the renown Joe's beer house in Windhoek.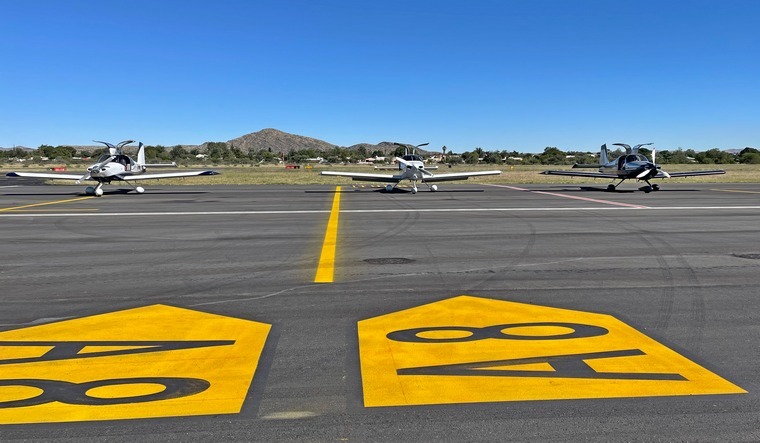 Waiting at Windhoek

The next day we departed the hotel early to re fuel and depart for Rundu, only to establish that we were not given clearance to fly, as our domestic flights within Namibia were not listed on our cross-border flight permit and as these permits had taken weeks to arrange. We were somewhat concerned as if our plans were thrown out by a day, all our accommodation at various places would possibly become an issue. While the guys remained with the aircraft, two of us went into the main building to see how we could rectify the situation. We were pointed in the direction of the briefing office which was a mere few kms away, so we set off hastily on foot having no car to address them. Fortunately, we found an extremely helpful young lady that assured us she would get our permits reissued by the NCAA if all applications were redone and submitted, which we rapidly did. Around an hour later, we finally received copies of the new amended permits with all destinations listed. A local pilot interested in our aircraft and journey who popped into the same briefing office to obtain the latest Notam's kindly offered us a lift back to the airfield and wished us well on our way.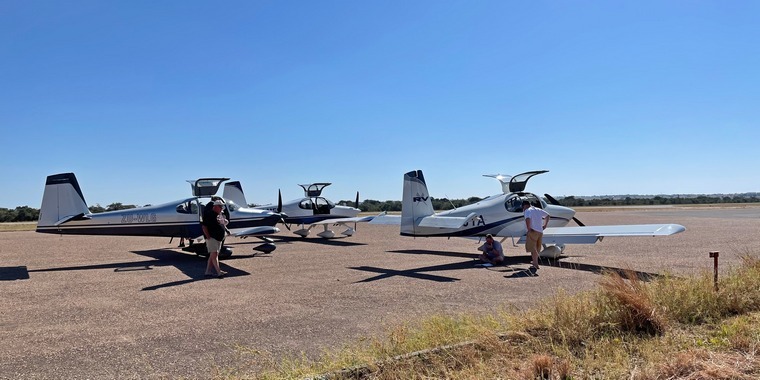 Rundu Airport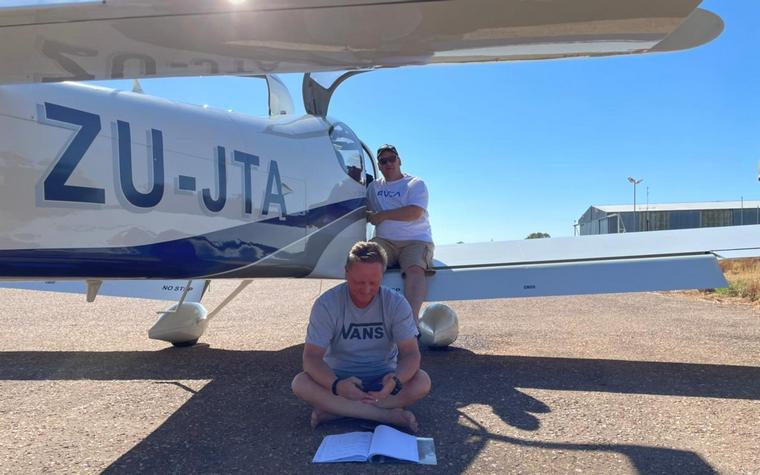 The guys filing flight plans in Rundu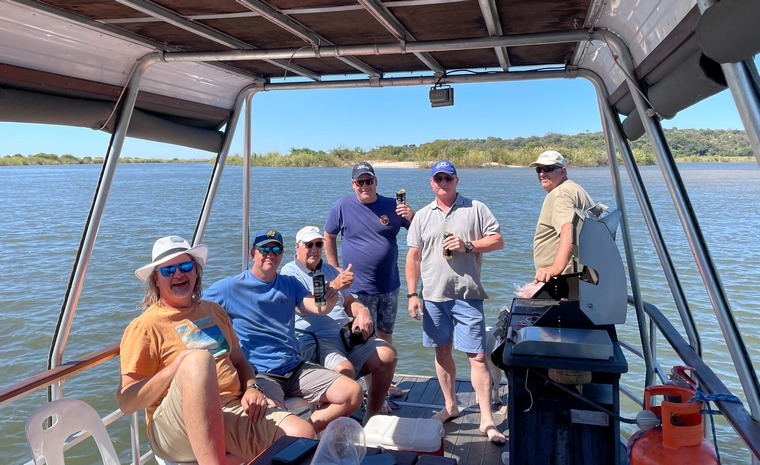 Cubango River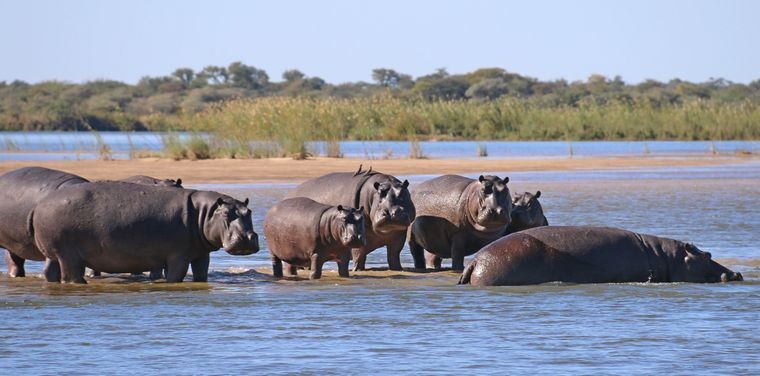 Hippos - Rundu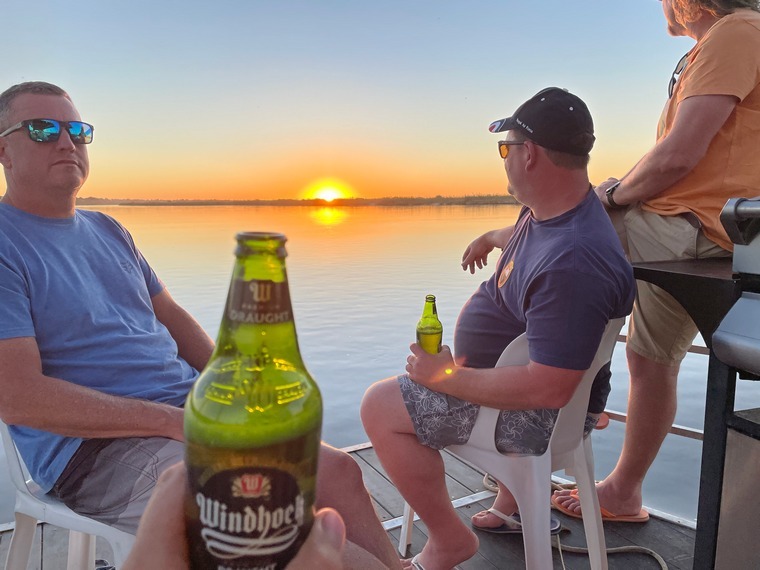 Cubango River Sunset

We once again filed flight plans, but were not able to fly in formation but were however given five minute intervals and take-off slots. We then departed over the rugged Windhoek mountain range for Rundu far up north for two days of tiger fishing and relaxing on the Cubango river bordering Namibia and Angola. The flight was effortless once again in our RV's, the only element of surprise was the cost of Avgas in Rundu, being in excess of R42.00 per litre. Non the less, being in a very remote part of the world, we were told that the collection point was 650kms from Rundu Airport. There again, all landing and parking fees all around Namibia were incredibly cheap and in fact, in most places, Avgas was cheaper than South Africa.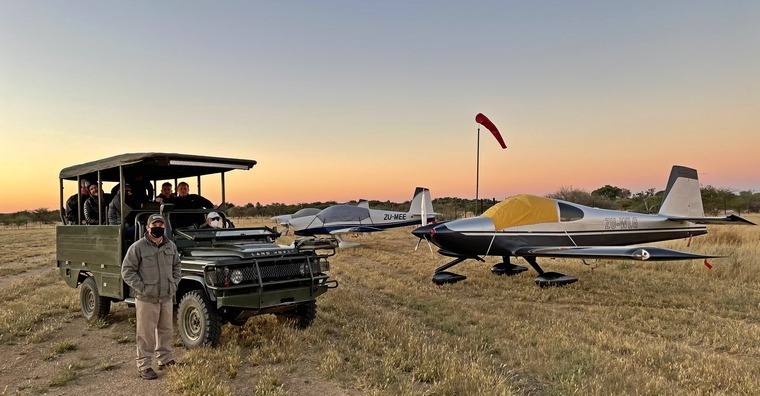 Erindi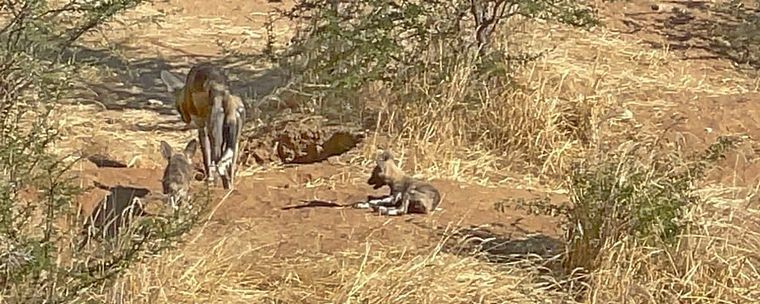 Wild dog - Erindi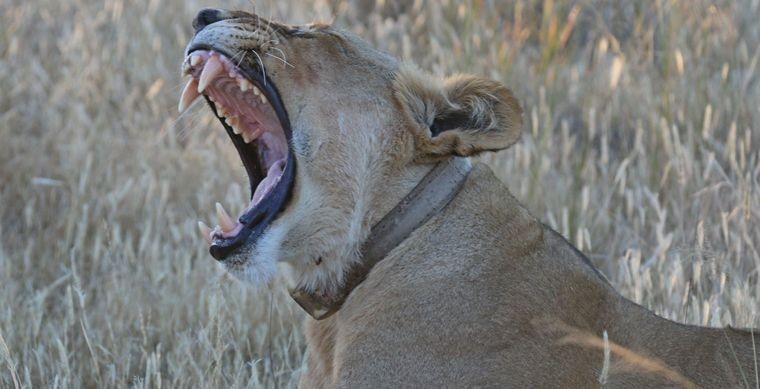 Lioness - Erindi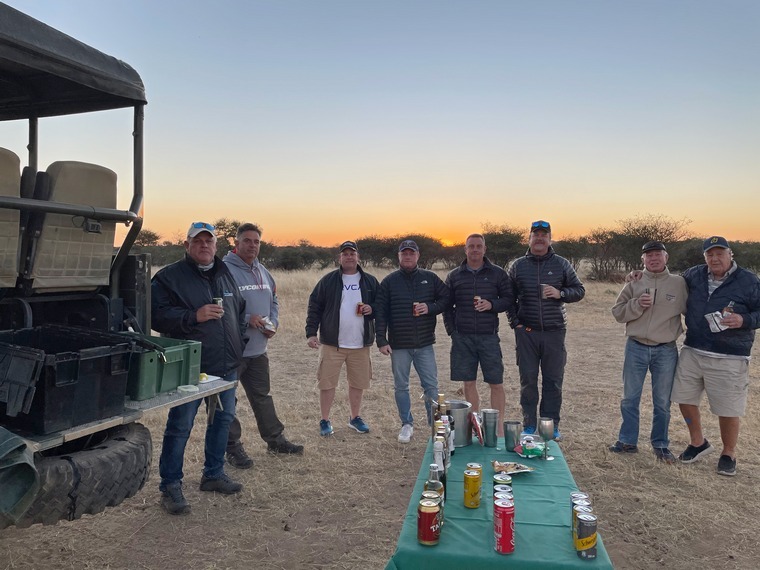 Erindi - Sunset

Day three and we departed for Erindi, which is the biggest privately owned game reserve in Namibia, measuring 65000 hectares. Erindi was purchased by a Mexican billionaire for N$2 billion with his aim to upgrade and enhance Erindi, creating a world class attraction and protecting its wildlife by implementing the best international anti-poaching and conservation initiatives. We were welcomed by many rangers on arrival being the first day open since lockdown and hence a very hearty welcome and who were ecstatic to see guests again. Sightings were absolutely spectacular of all species, including the big five and wild dog with a litter of pups which was a first for me.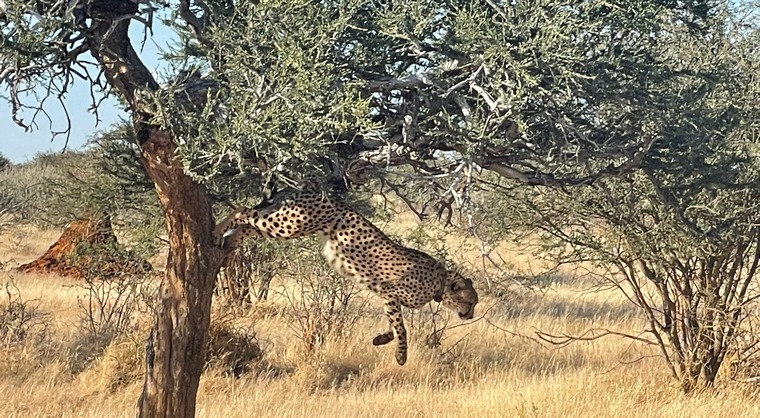 Erindi Sightings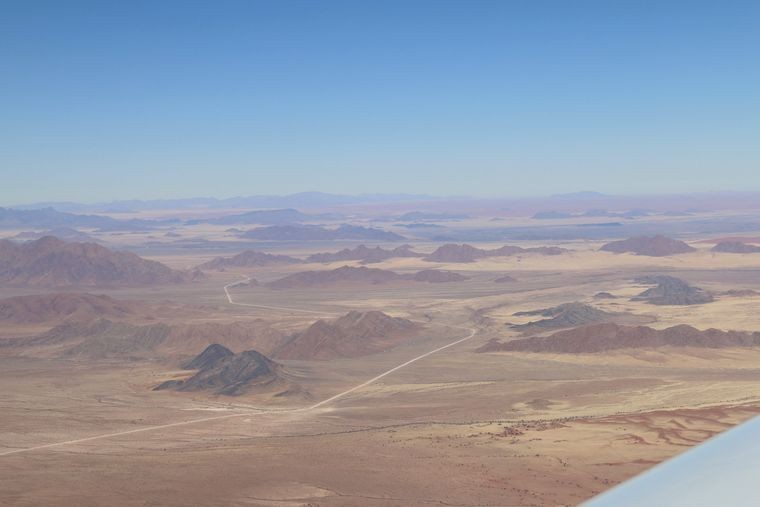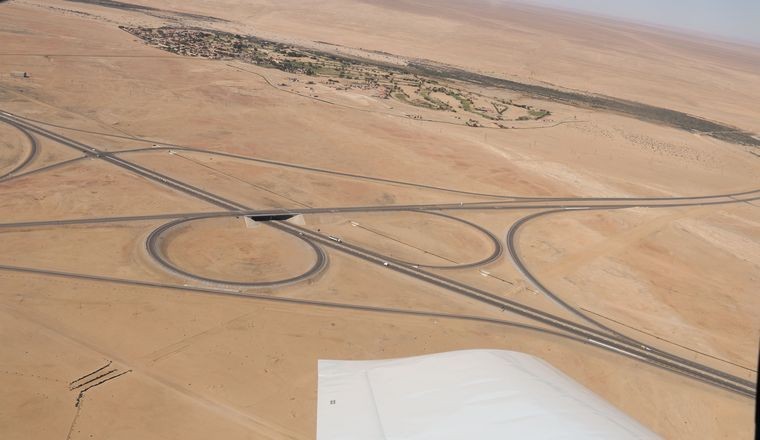 Namib Desert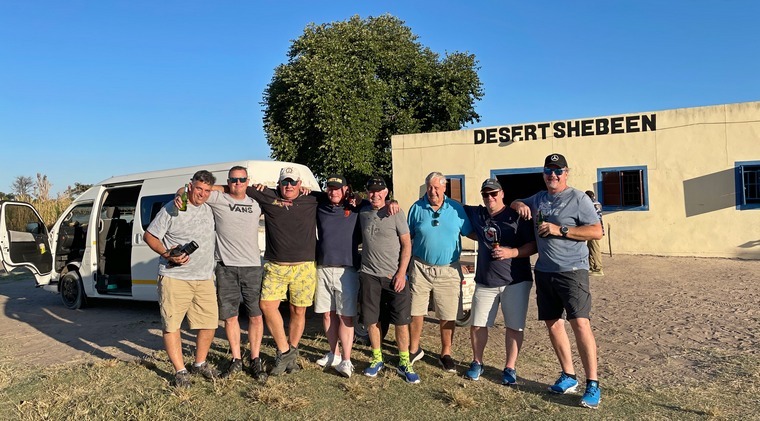 Desert Shebeen

The next day after a spectacular early morning game drive, watching a cheetah climb a tree for a higher visual reference of the plains and an amazing selection of breakfast, we departed for Swakopmund to admire the coastline. Another scenic flight across the desert seeing the ocean meet the dunes and landing on a huge sand runway 1600m long was another wonderful experience to say the least. The reception was again most welcoming and as an active airfield with the parachute club, flight school and various aircraft transporting guests to various lodges, was extremely warming. There was great interest from various pilots on the three RV10's and where we had flown and advising places to fly and explore. We soon had taxi's arrive to transfer us to Walvis bay to get our Covid tests done, as we had to allow a minimum of 24 hours to obtain results and within the 72 hour time period to arrive back at Lanseria so that did place a little pressure on us. However, all worked out precisely at the end of the day. Unfortunately, we were governed by our permit, so could not really deviate from our routing as we would have like to have flown more of the skeleton coastline.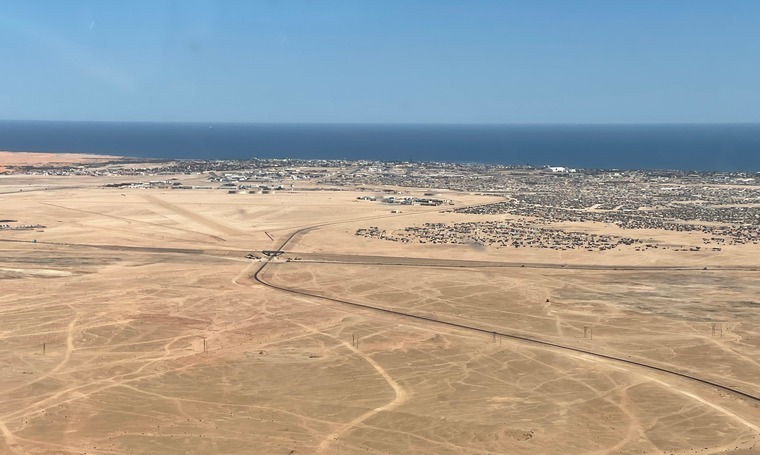 Swakopmund Airport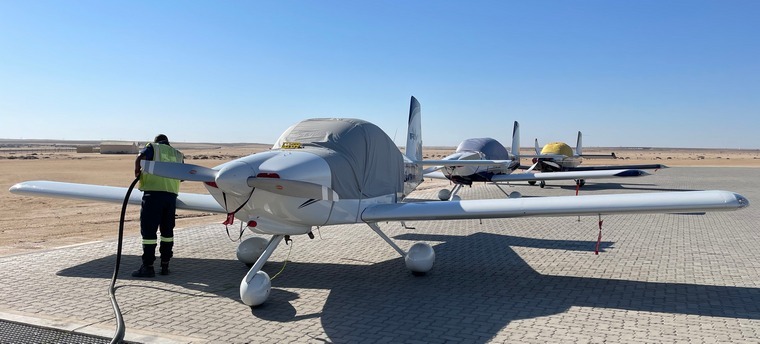 Swakopmund Refuel




Swakopmund Parking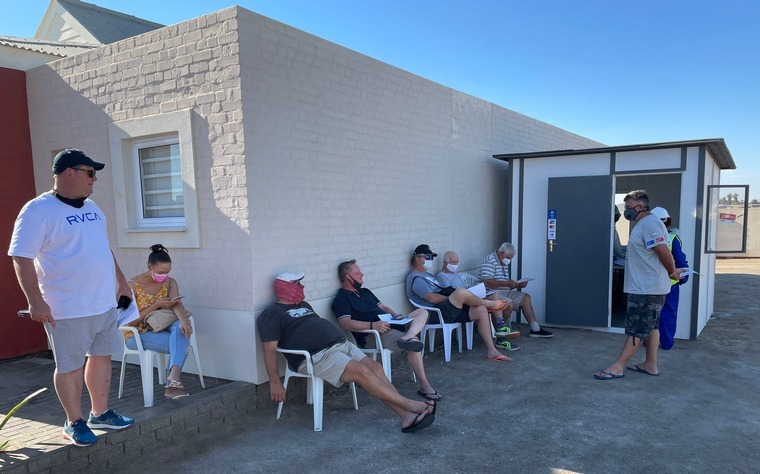 Swakopmund - Covid test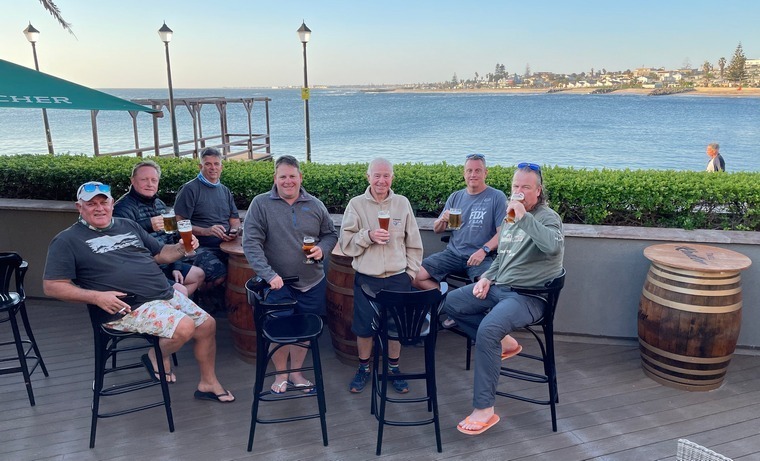 Beers - Swakopmund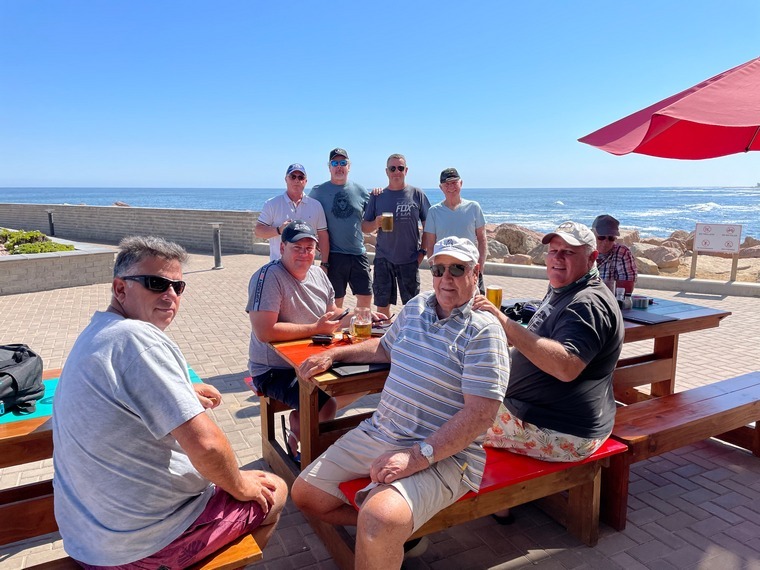 Swakopmund Lunch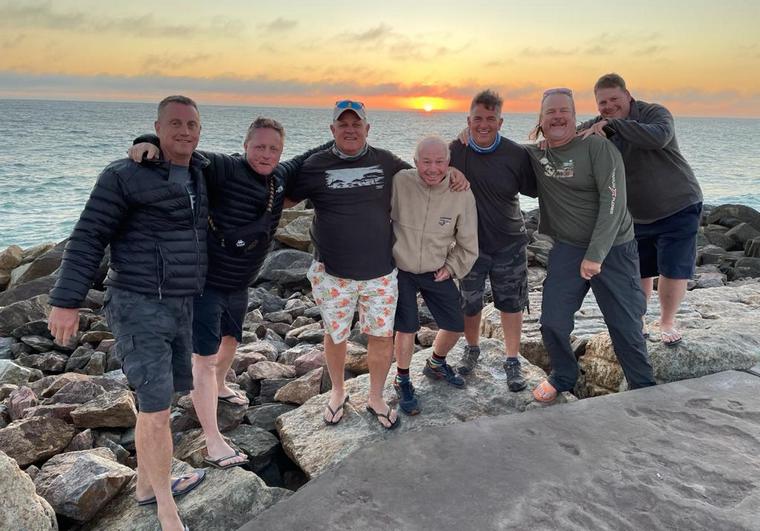 Swakopmund sunset


Swakopmund was a glorious little colonial town with German inspired architecture and culture, clean as a whistle with amazing beer, German food and spectacular sunsets over the Atlantic Ocean while shadowing the desert dunes in the background.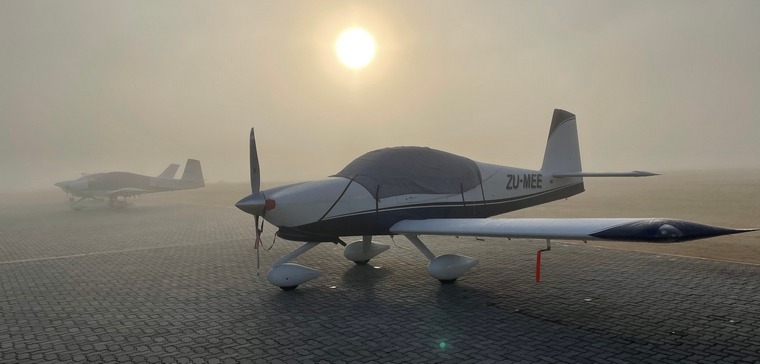 Swakopmund Fog

We had been monitoring weather and true to Murphy's law, we noticed the forecast of thick fog the morning we were planning on departing, which we were fairly bound by accommodation and Covid tests. On walking outside our hotel room in the dark on the day of departure, we were met with dense fog with a visibility of not even 50m, the renown fog bank that is caused when the cold Atlantic Ocean meets the desert, which is a major hazard to ships navigating the coastline and hence the large number of wrecks that litter the skeleton coast line. We then continued with our plan and if all else failed, would find further accommodation and get re tested for Covid. We went up to the airfield, packed our planes and sat in the thick fog which was surreal, but a very unique experience, chatting to other pilots among our RVs, waiting for it to lift and burn off, which was a bank no more than 5km along the coastline between Swakop and Walvis bay. One of the commercial pilots commented that it was the first morning of fog that he had seen in the last 7 weeks, however this was part of flying and always taking safety into account first and a new overall experience. From departing Lanseria a week before, we had not seen a single cloud in the sky, so we had been extremely fortunate and blessed with the weather. The fog finally dissipated around 10h00am and we all started up taking off on the glorious sand runway 17 heading for Walvis bay to clear customs.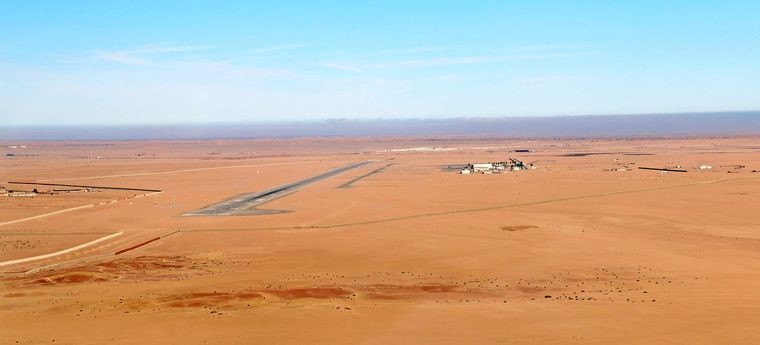 Walvis Bay Airport

On landing at Walvis Bay, we all scrambled around paying landing fees, clearing customs and filing of flight plans as briefing only opened late on Sundays. We were finally airborne just after 11h30 and headed for Upington, another glorious flight across the different coloured sand dunes with groundspeeds of over 200kts taking us well under three hours. Within an hour after refuelling and sorting out landing fees in Upington, we were airborne again heading for Lanseria and after a glorious flight landed whilst the sun was setting in Lanseria on the most superb evening to complete our flight home back to South Africa.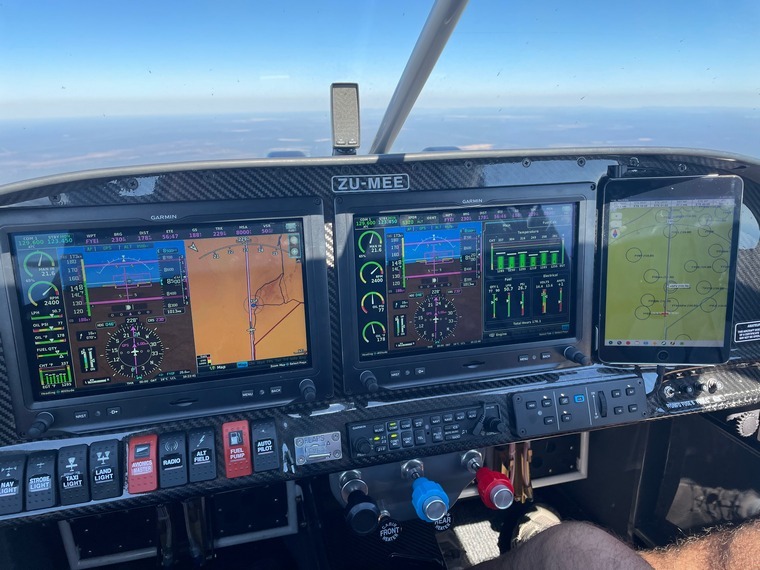 Favourable tail winds most of the trip




Back at Lanseria

Our 9-day round trip from home entailed covering 3100 NM, which I can honestly say was not only a very memorable and epic journey, but highlighted the amazing comradery among fellow aviators and how capable and comfortable RV aircrafts are, making our travelling extremely pleasurable and unique.
Namibia is a beautiful cultural country with welcoming people and most definitely a privilege to explore from the skies.
PLEASE GO TO
www.youtube.com/channel/UCCuRVZAGodT6sztTeXBGeMw
and subscribe to our YouTube channel