Although it is already spring in South Africa, it was certainly not spring at Kitty Hawk on Saturday the 2nd of September during the RV and vintage car day. When I took off from Krugersdorp it was chilly but nothing compared to Kitty Hawk when I landed. The wind was also pumping from the South East and the wind shear over the northern hangars made my landing on runway 19 very interesting. All I could do was to hold on tight (and I probably also closed my eyes).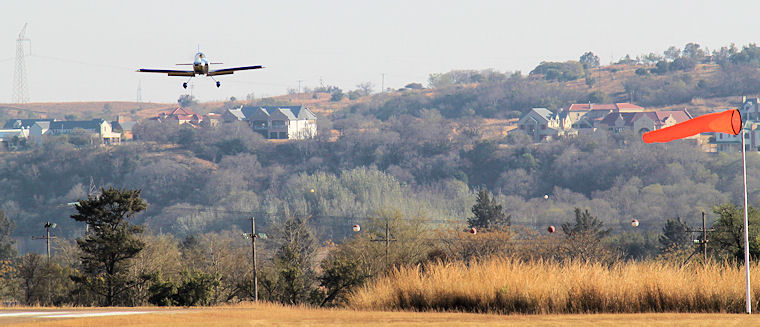 My hope for a huge turnout was not high but every time I thought about it, a few more RVs arrived. So much so that they could eventually not park all the RVs together.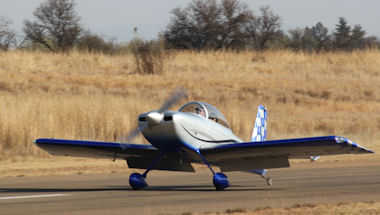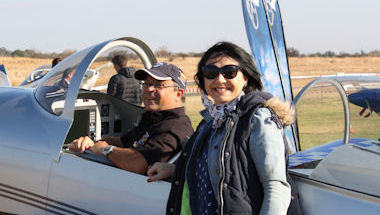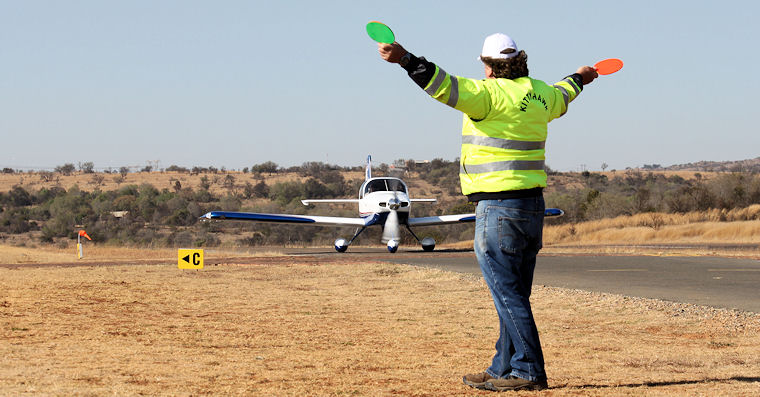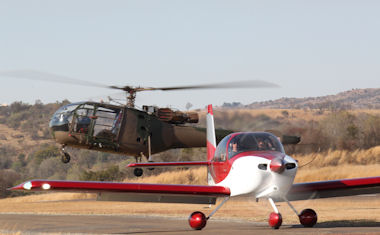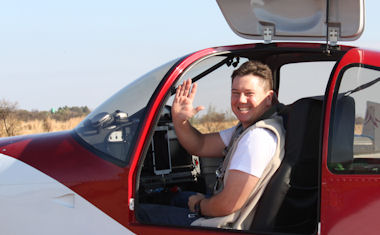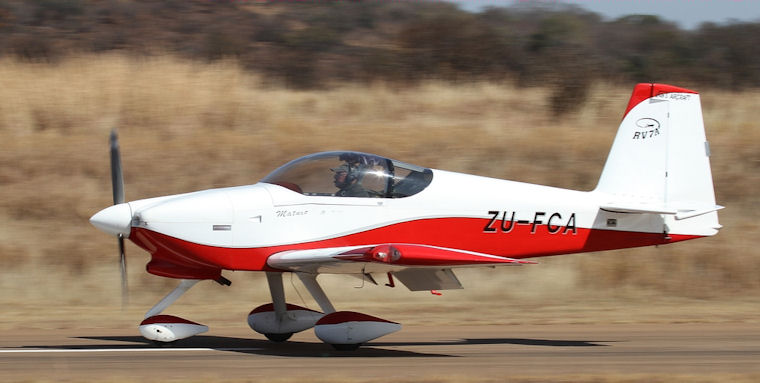 RV builders and owners flew in from all over the country. I know of 3 arriving from Nelspruit, Dolf Kruger from Margate (cutting his vacation short to be there), Robin Coss was there from Cape Town, Tony Bailes from Port Elizabeth, a few arrived from the Coves, Krugersdorp, Tedderfield, Wonderboom and I was also happy to see Neil Terblanche with his award winning RV-4 all the way from Kroonstad.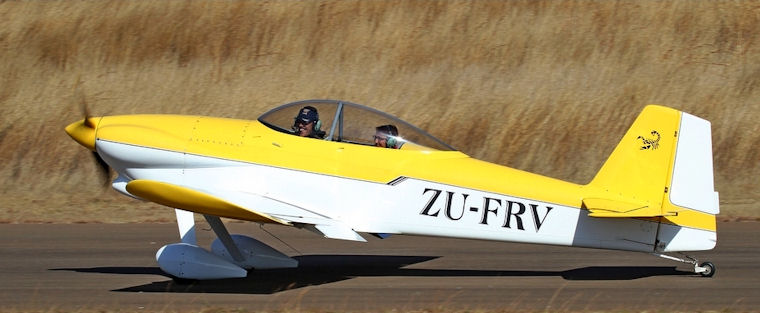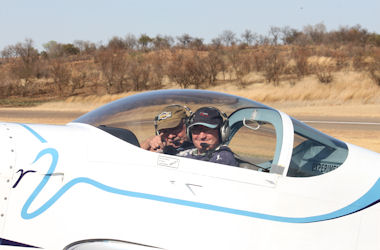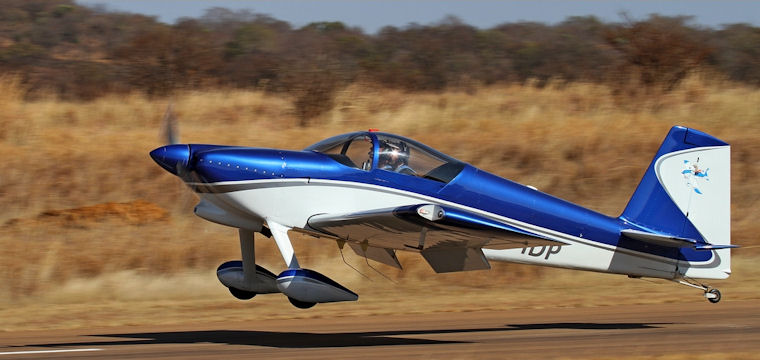 I am not sure if it was the free breakfast, the temperature warming up later in the day or if it was just the usual RV Grin, but everyone was having fun.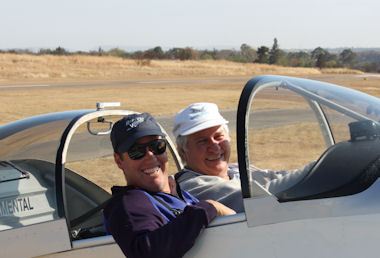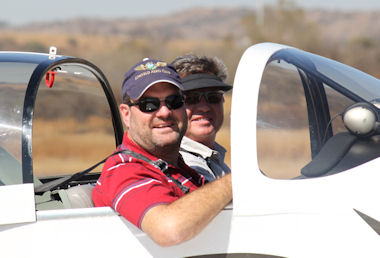 The vintage car turnout was equally impressive and organisers Frank van Heerden from the Kitty Hawk Flying Club, Frik Kraamwinkel and Doeke Tromp from the Pretoria Old Motor Club were also satisfied with the response.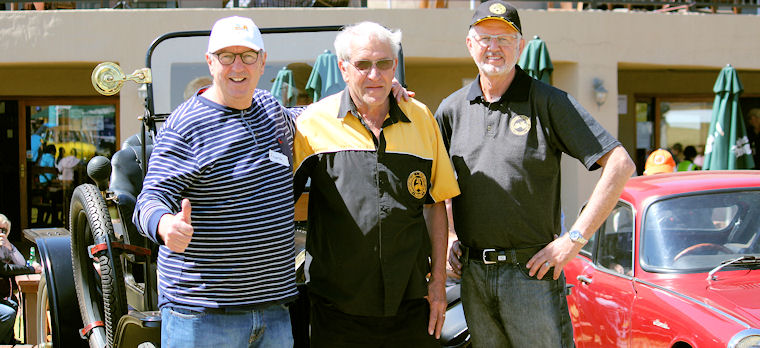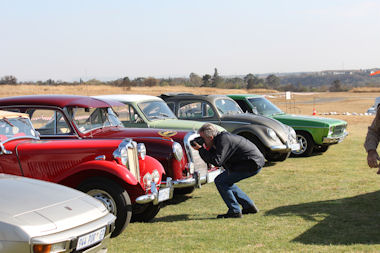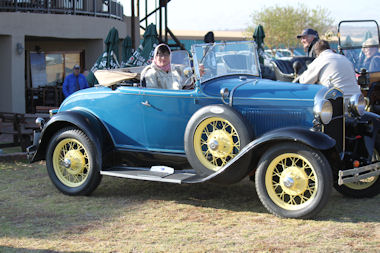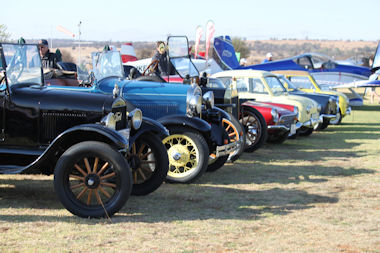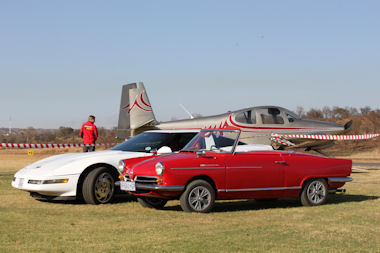 But what would a RV day be without demonstrating some RV capabilities. RV Raptors Ryan Beaton and Trevor Warner added to the action with some RV aerobatics while Neil Murry and Paul Quick showed us some RV formation flying.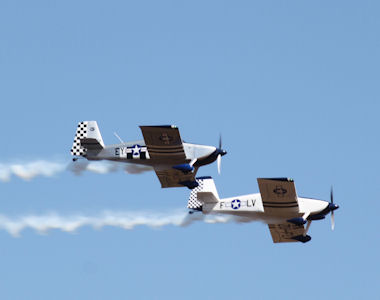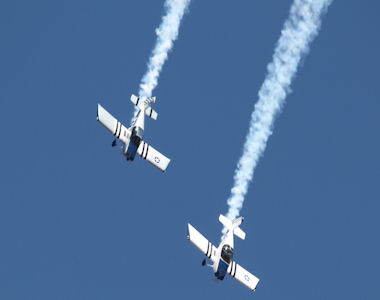 Another unbelievable turnout as all the previous Kitty Hawk RV days were. Make sure you are there next time!!